Couples Counseling in Marin and Santa Rosa
Individual Therapy and Couples Counseling in Marin County and Santa Rosa
Welcome to The Couples Center in the Marin County and Santa Rosa areas! We have therapists located in Sausalito and Santa Rosa, and we focus on supporting couples and individuals like you to help create a loving, committed relationship. Whether you are a young couple, or you have been married for many years, couples counseling can support you in creating a deeper connection, better your communication, building trust, boost your intimacy, and much more. Our hand-selected marriage counselors have ongoing training and expertise in couples therapy and marriage counseling techniques, and they are here to help you build the relationship you desire. Are you seeking a loving, more understanding relationship with your partner? Our experience shows that couples targeting and specific counseling can be very effective even in a short period of time.
You can have the relationship you want.
We focus on experiential practices.
Improving Communication
Are you getting stuck in the same arguments again and again? The Couples Center of Santa Rosa and Marin County can help you resolve underlying issues, so that you can easily speak about the things that matter most…. read more.
Building Trust
Intimacy is built on trust. When trust in a relationship has been compromised, it can feel very lonely. Marriage counseling can support you in taking the steps for rebuilding trust and connection… read more.
Igniting Passion
Do you feel more like roommates than lovers? Has your sexual passion declined? Couples counseling can help you rediscover the vitality of your physical and romantic relationship… read more.
Check out our F&Qs to learn more about how we are different!
We work with the Experts.
Relationship Specialists: We help both individuals and couples improve their relationships.
Focused Process: When you work with a specialist, progress can happen quite fast.
Engaging & Interactive: Within a warm, supportive environment we offer direct feedback on how you can make your relationship better.
Finding a Good Fit: It is important for you to feel comfortable with your therapist. We'll do our best to find you the counselor who best fits your needs.
Specialized Focus: Our therapists and coaches specialize in individual therapy, Couples Counseling, and Sex Coaching + Therapy. No matter what you are experiencing, our therapists have the skills to help you find happiness.
Whether you are a couple or an individual, we believe you can find happiness within learning the keys to relationship success.
We can help you connect to yourself and your partner. Here are some of the common areas we help our patients in: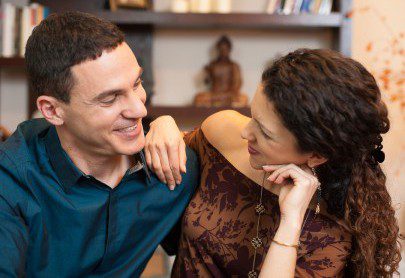 Contact us today for a free consultation!
We provide psychotherapy and couples therapy for people from Marin City, Mill Valley, Santa Rosa, Marin County, San Rafael, Novato, and many other North Bay areas. In couples counseling, you can expect to meet with one of our marriage counselors once a week for 50 minutes, or sometimes for 75 minutes. Though on occasion your therapist will meet with each one of you individually, you will typically meet the therapist, together, with your partner. In the first session, your therapist will get some background information from you and will clarify your goals for working together, what problems you may want to focus on, and gather an understand of your relationship's dynamic. Once your goals are clarified, your marriage counselor will work with both of you to identify the strengths of your relationship and how to build on them, and also the challenges you have and how to understand them. If you have specific questions, our Marin County marriage counselors will be happy to have an initial phone consultation with you. For more information, read what to expect from marriage counseling or our counseling FAQs.
Call (415) 322-0417 for a free consultation or fill out the form on our contact page!
Want to know more about Couples Counseling in Marin? Check out our related articles:
Brianna Litchfield
The Gottman Method is a type of couples therapy with proven results. Find out what it's about and how it can improve your relationship!
Brianna Litchfield
Discernment counseling is designed specifically for couples who are considering a divorce or a breakup. This type of counseling helps couples decide whether they should separate or continue to stay together.
Brianna Litchfield
Imago therapy is a type of couples therapy that works through childhood experiences. Find out how it can benefit you and your relationship!