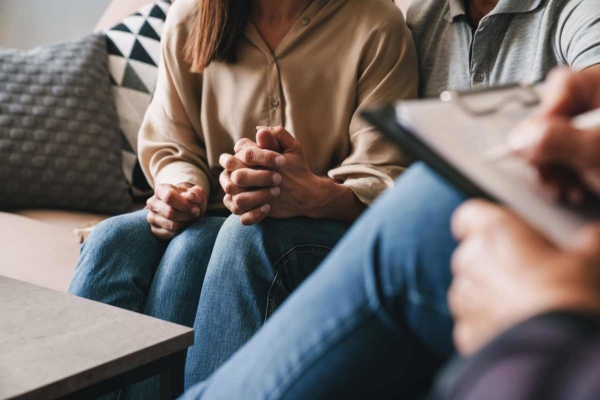 LET'S GET IN TOUCH
We have two easy ways you can get matched with a therapist:
1. Call Us Now: 415-322-0417 | Please leave a message on our confidential voicemail for a call back.
2. Fill out our intake form for a quick , personal response from our intake coordinator:
Phone and Call-Back Hours: 9:30 am - 12 pm and 4 pm to 6:30 pm on weekdays.
Therapy Hours: Monday - Sunday, 9 am - 8 pm. Note: Each Therapist's schedule varies.
Therapy Options & Fees
Our fees for couples therapy, marriage counseling, sex therapy, and individual therapy are detailed according to which type of therapist you see.
Associate therapists are available to those who need more financial assistance. All associates are supervised by experienced licensed therapists and receive direct training from the founder of The Couples Center.
Licensed therapists can sometimes offer an additional $10-$40 off their fee for sliding scale based on financial needs.
Both Associate therapists and Licensed therapists recommend session lengths on a case-by-case basis.
All session prices are adjusted in accordance to the length of the session. For example, a 75 minute session with an LMFT will be $330.
As a client you have the right to receive a "Good Faith Estimate" explaining how much your medical and mental health care will cost. For more information, click here. 
Associate Therapist
Fee: $160 per 50 minute session
Sliding scale rate: $110 - $150
Years of Experience: 3-5+
Licensed Therapist
Fee: $220 per 50 minute session
Sliding scale rate: $170 - $210 (when available)
Years of Experience: 5+
Senior Therapist
Senior Licensed Therapist Fee: $240 per 50 minute session
Sliding scale: Inquire
Years of Experience: 8+
Relationship Experts that understand you.
Our center has many therapist from all backgrounds And identities. we offer a complimentary 20 minutes consultation with the therapist you are matched with too make sure you each feel comfortable to begin your therapy journey together.
Whether you are seeking couple therapy , marriage consultation, sex therapy , or individual counseling , we have someone that's the right fit  for you. Our California therapist reside in San Francisco , Berkeley , Oakland , Santa Rosa and Marin, Walnut Creek , Auburn, Sacramento, Palm Springs,  San Diego, Palo alto, redwood City, and Los Gatos. We also have therapists in Colorado, Oregon, Hawaii, and Texas! They have flexible schedules to meet your need, and we offer sliding scale therapist with our associate therapists in many locations, too!
We suggest you view the therapy process is a weekly, on-going experience for you - or for you and your partner. Most couples stay in therapy for around 3 months, while individuals tend to continue for longer periods of time. We will work with you to find a process that fits your needs, budget, and expectations.