Sex Therapy & Sex Counseling in San Francisco
Reignite Passion, Explore Fantasies, and Connect.
Whether work, kids, time or simply life has gotten in the way, it completely natural to find yourself disconnected from your partner(s). You may even find yourselves incredibly connected, but not quite aligned in the bedroom, or wanting to explore new areas. In couples sex therapy, everything is normal – even your most intimate of fantasies.
Sex counseling and sex coaching can allow you meet your emotional and physical needs by helping you explore new areas and desires, as well as creating a space for you to discuss topics you might be uncomfortable with.
We get it – you want a hot sex life.
So, why does the passion fade? Often times, you just don't have the time to make time for yourselves – that's where we come in. Many long-term couples experience a decline in their sexuality after a while, or feel that it's just not exciting as it used to be. Others struggle to negotiate different levels of desire, where one partner is more interested than the other. The sensitivities many of us have around sex can even become the focus of our fights. It's easy to feel discouraged and fall into a rut.
In Couples Sex Therapy – regardless of how long you have been together – you can learn how to meet the needs of your partner, what they want, and what really turns them on.
What to Expect in Sex Counseling and Sex Coaching:
If you and your partner prefer the attention and richness of private sessions, one-on-one couples therapy is a great fit. You will be able to receive help that is tailored to your relationship and its specific needs. Working with a couples therapist can bring your relationship to a new level of intimacy and depth. We also offer sliding-scale psychotherapy to those with financial need.
In sex therapy and sex coaching, there is no normal. You can discuss many topics, including, but not limited to:
Bridging different desire levels

Improving satisfaction and deepening orgasms

Overcoming challenges around arousal and erection

Opening up to sexual fantasies, play and exploration

Rekindling sex after kids

Exploring non-monogamy, polyamory, or other relationship formats

Dealing with sexual trauma

Increasing your sexual confidence and know-how

Learning to pleasure each other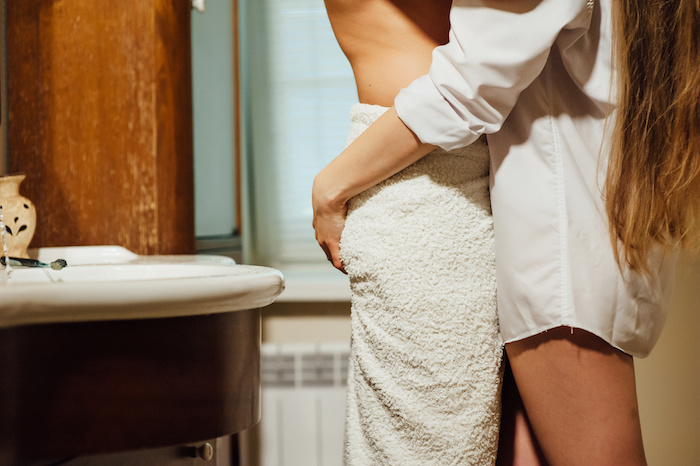 Why wait to start learning how to please each other?
It's time to get your sex-life back, and with a little help, you will. There are easy solutions, and you can start your journey to a passionate, playful and explorative sex life by trying out these suggestions:
Talk about sex! Many people think that talking about sex takes the mystery out of it. Some just feel uncomfortable with it—and our culture certainly isn't very good at supporting healthy sexual awareness. But talking openly and honestly about your sexual fantasies, needs, and desires with a receptive partner will boost passion while deepening intimacy.
Check the pulse of your relationship. Unresolved issues between partners can tank sexual desire and lead to boredom, resentment, affairs, or breakup. Regular communication lets you address problems together and build the safety you need to enjoy sex. Be sure to tie up loose ends that could be affecting your ability to get close.
Learn to bring romance into your life every day. This is especially important for men! Great sex starts long before the foreplay. Take steps to let your partner know you're there for them, that they're desired and important to you. This will boost your sense of connectedness and bolster the creativity that drives passion.
Make sure you both initiate sex. If one partner tends to be the initiator, they may start to feel bored by the role—or insecure if they're continually turned down. So mix it up a little! This is very important for women in heterosexual relationships, since many times it's the man who has a higher sex drive. But, it works both ways. This doesn't need to be a tit-for-tat proposition, but it's critical for bringing balance and spontaneity into your sex life.