Feel confident, comfortable, sexy and authentic in your own skin with Sex Counseling in San Francisco.
When you feel confident and secure, it seems like anything is possible .You might feel bold or daring, allowing yourself to verbalize or act on your fantasies. In these moments, you truly know sensuality, warmth, and pleasure.
Though a little self love is crucial for understanding our own sexuality, being able to express and act on your erotic desires with your partner(s) is what most of us see as an ideal sex-life.
So, what if – like many of us – you feel unable to be your truest, sexiest self? Or, maybe you just want more and you don't know how or exactly what it is that you want. What happens when things are no longer new and invigorating with your partner? Sex therapy for married couples, partners, and individuals can help you when you don't feel confident enough to express yourself, or when you want to explore an area that your partner is not so sure of.
Our specialists focus on sex therapy for married couples, individuals, open relationships, and LGBTQ+. With experiental practices and a foundation in couples therapy, Sex Therapy can help your relationship's sensuality flourish.
What to Expect from Sex Therapy in San Francisco Bay Area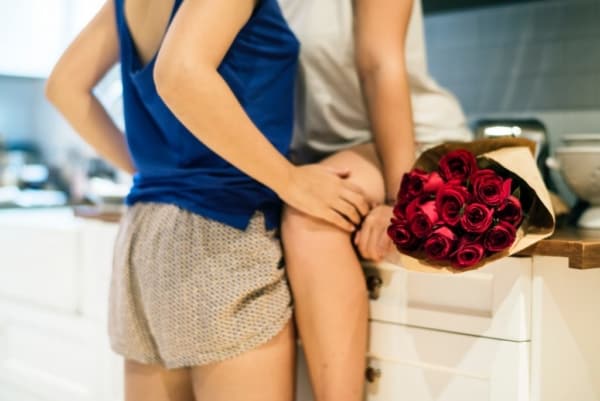 In sex therapy, there is no "normal," but some common topics couples and individuals discuss are:
Learning about your sexual history – During your sessions, you'll talk about your personal history around sex and how it influenced your current sex life. You might talk also about cultural and social influences that unconsciously affect you.
Explore fantasies and desires – Everyone has their own theme that makes them feel really turned on and passionate. In a safe, respectful environment, you can discover what makes you tick – and how to feed your partner's desire.
Negotiate differences in style and desire – When working with partners, the sex therapist will help each person discover their needs and style, and help both partners learn how to connect sexually better with each other.
Learn new techniques and ideas – There's always more to learn… find new ways to experience desire and pleasure on your own or with your partner.
Our sex therapists in San Francisco and sex coaches in Berkeley will help you understand how to fulfill your desires. They will teach you tools to keep things interesting and encouraging. You will learn how to a relationship where fantasies and needs can be met.
Our Sex Coaches and Sex Therapists both have training in human sexuality, sexual behavior, and/or somatica work.
Whether you live a monogamous or polyamorous lifestyle, to be able to be your authentic, sexual self feels deeper and sexier than physical pleasure alone. It's both satisfying and nurturing to you and your intimate relationships.
This work starts with being honest about how you feel, what you want, and what you think about. Our sex coaches and therapists know how delicate the human sexuality is, because of this they will gently guide you into self-reflection. Their goal is to provoke your imagination and to expand your own understanding of your sexuality.
Ready to take the next step?
To take the first step to achieve the relationship you desire, please contact us to learn more and find the right therapist for you!
Our trained and confident sex therapists and coaches work all over the bay area with a variety of couples and individuals! The work is not limited to emotional, and our coaches are open to discussing limitations and boundaries.
Our sex coaches and therapists in San Francisco, Berkeley, and Palo Alto will start by understanding your needs and desires, and then help you identify what you can do as a couple to have a fulfilling, understanding, and passionate. We also have couples workshops and other events!