Transform Your Relationship in 8 Weeks or Less Without Counseling
Create a breakthrough in your relationship in the comfort of your own home with Foundations of Love online course. Get our step-by-step process that has worked for thousands of couples just like you – you can stop struggling and start loving.
Love is not easy, but it can be made simple.
We know how it feels to want to be happier in your relationship, and how important it is to be able to do things on your own time. So, we've taken our tried and proven process – the same one we use in our traditional counseling and workshops – and condensed it to an eight-module course. You'll be able to create a relationship breakthrough and find fulfillment and happiness in love in 8 weeks or less.
In order to turn your relationship around you need to…
#1
Learn What Love Is All About
Love is simple when you know how it works. Learning key principles will change how you think about your challenges and align you around a new vision.
#2
Uncover The Patterns That Get In The Way
Yes, you and your partner are unique, yet your relationship challenges follow predictable patterns. When you recognize these patterns, you're able to heal, relax and enjoy each other.
#3
Make Each Other Feel Deliciously In Love
Learn to respond to each other's real needs and create a relationship filled with passion and excitement.
You don't need to spend a lot of time or money to find your way back to love – you need a program to guide you in the right direction.
You'll learn the right tools and insights to…

 Take control of your emotions – stop arguments before they turn ugly

 Start working together and start feeling like a team again

 Feel safe and committed to your relationship again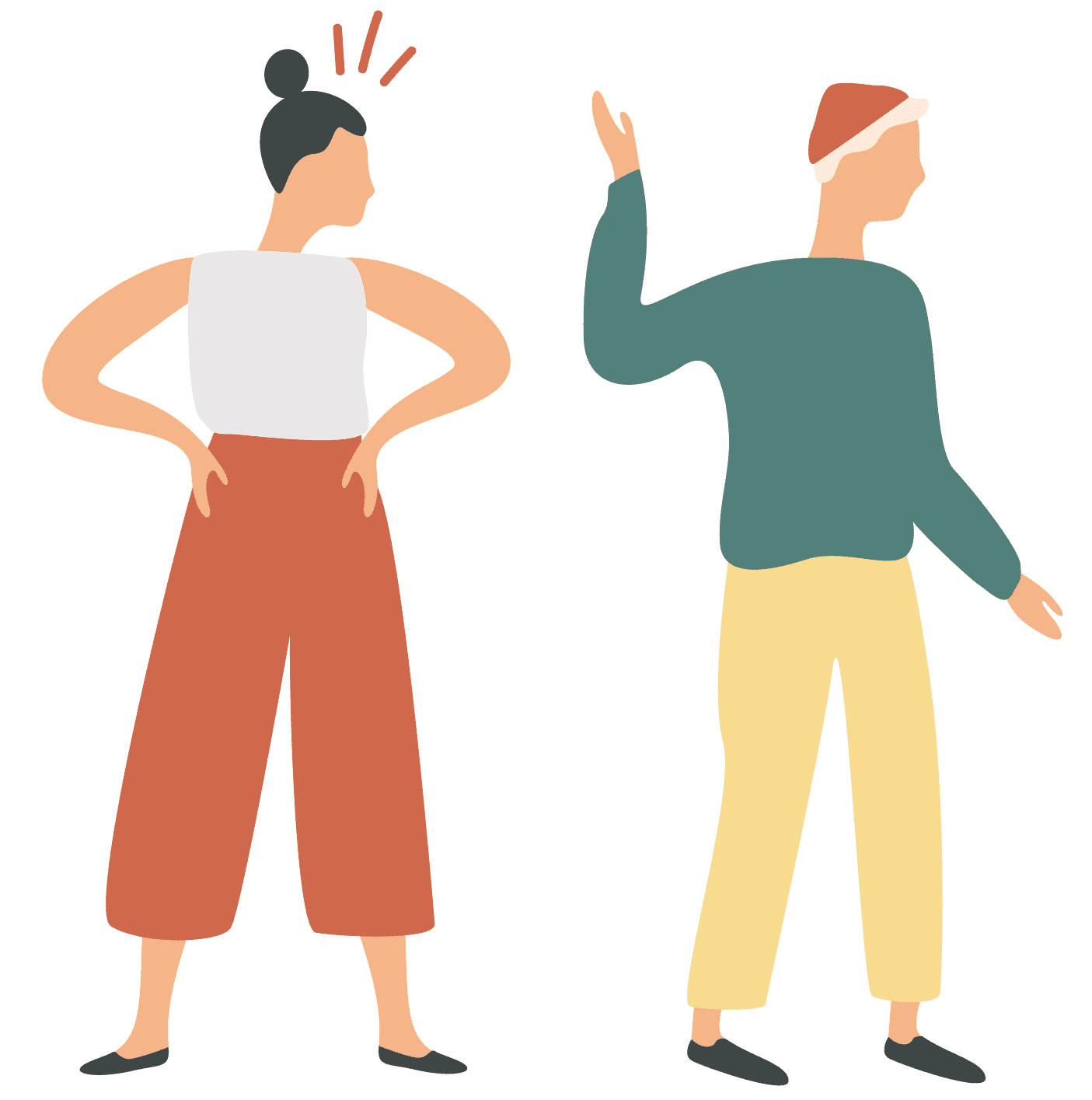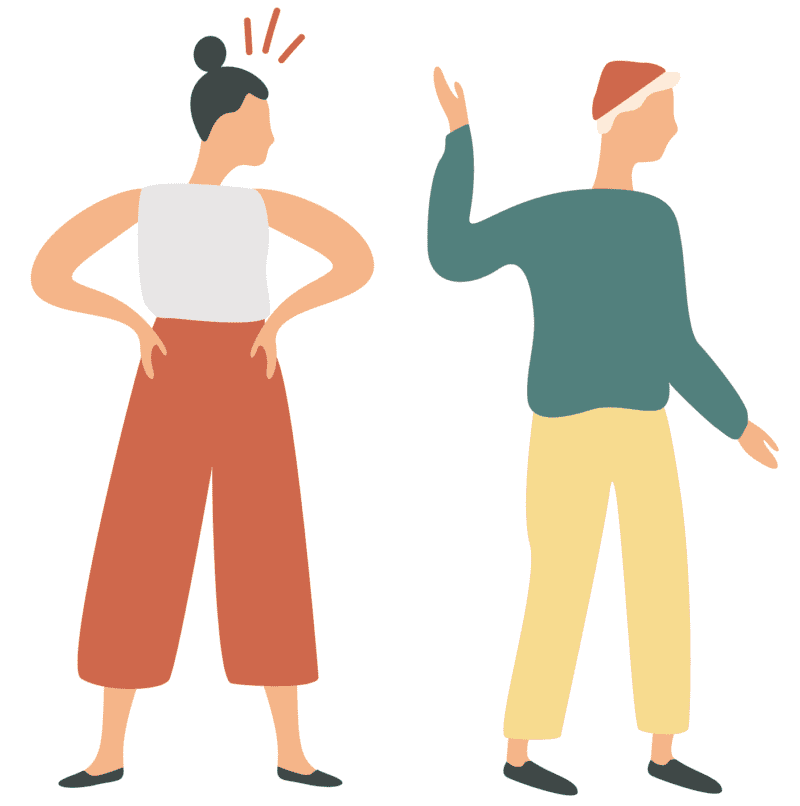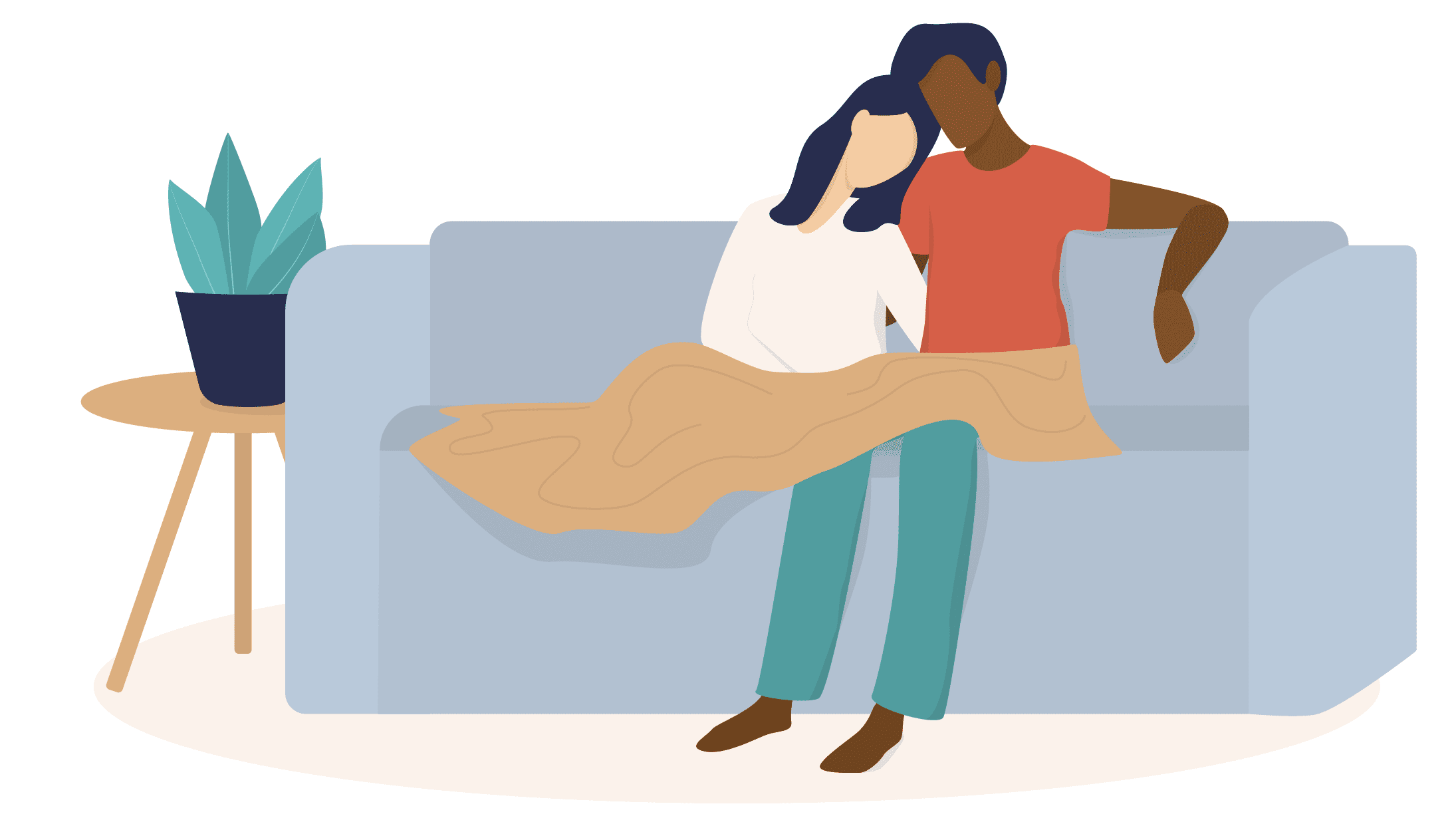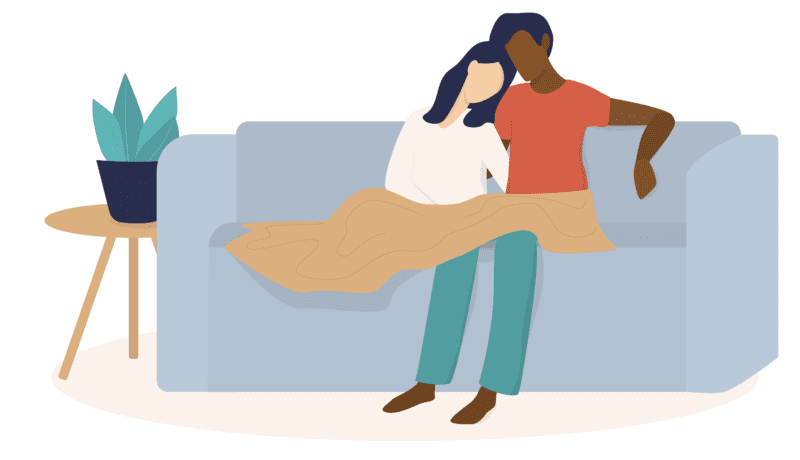 Learn the real reasons you are upset – and stop fighting over the small stuff

 Feel more confident talking about ANY topic

 Replace anger, criticism and stonewalling with heartfelt listening

 Discover how to make each other feel wanted, loved and special

 Repair old hurts and create a stronger emotional bond

 Learn simple ways to bring more passion and playfulness to your daily life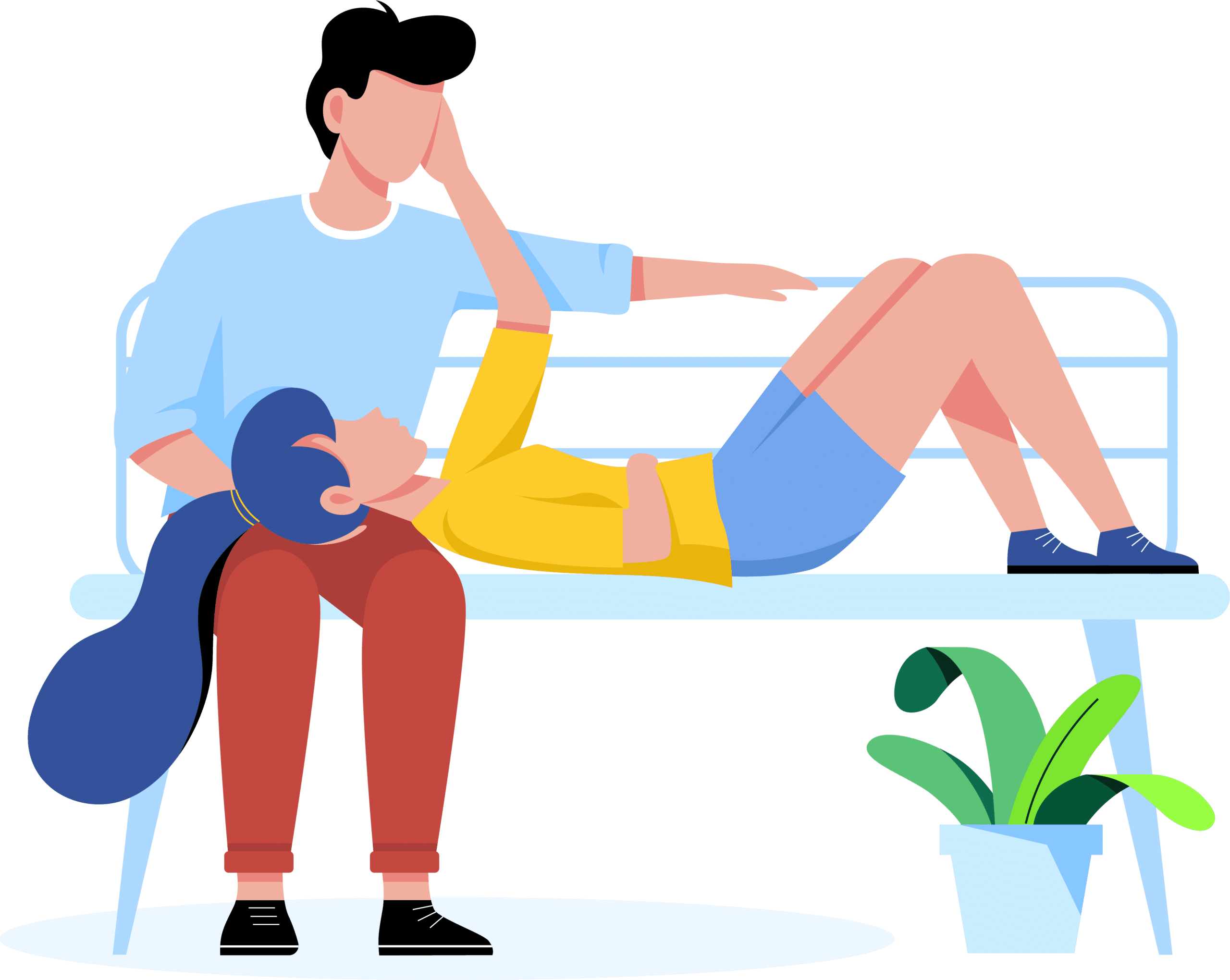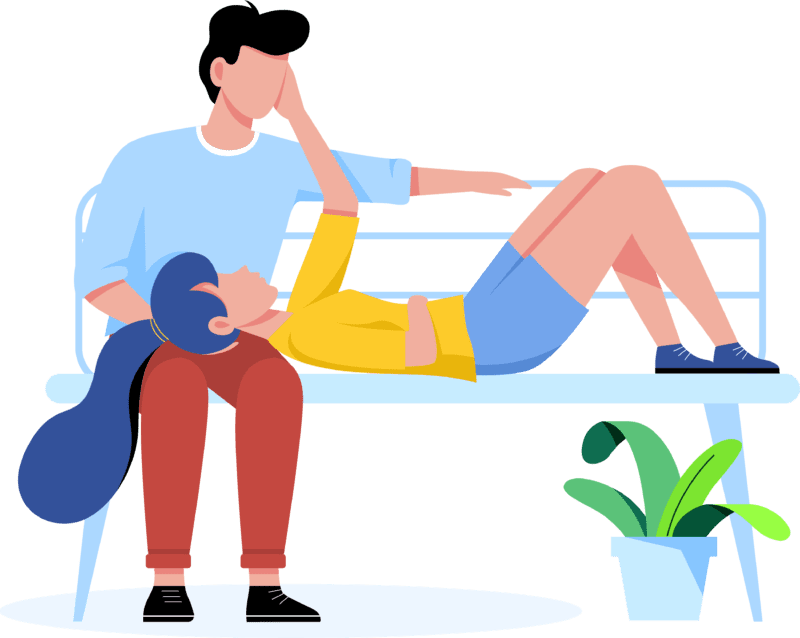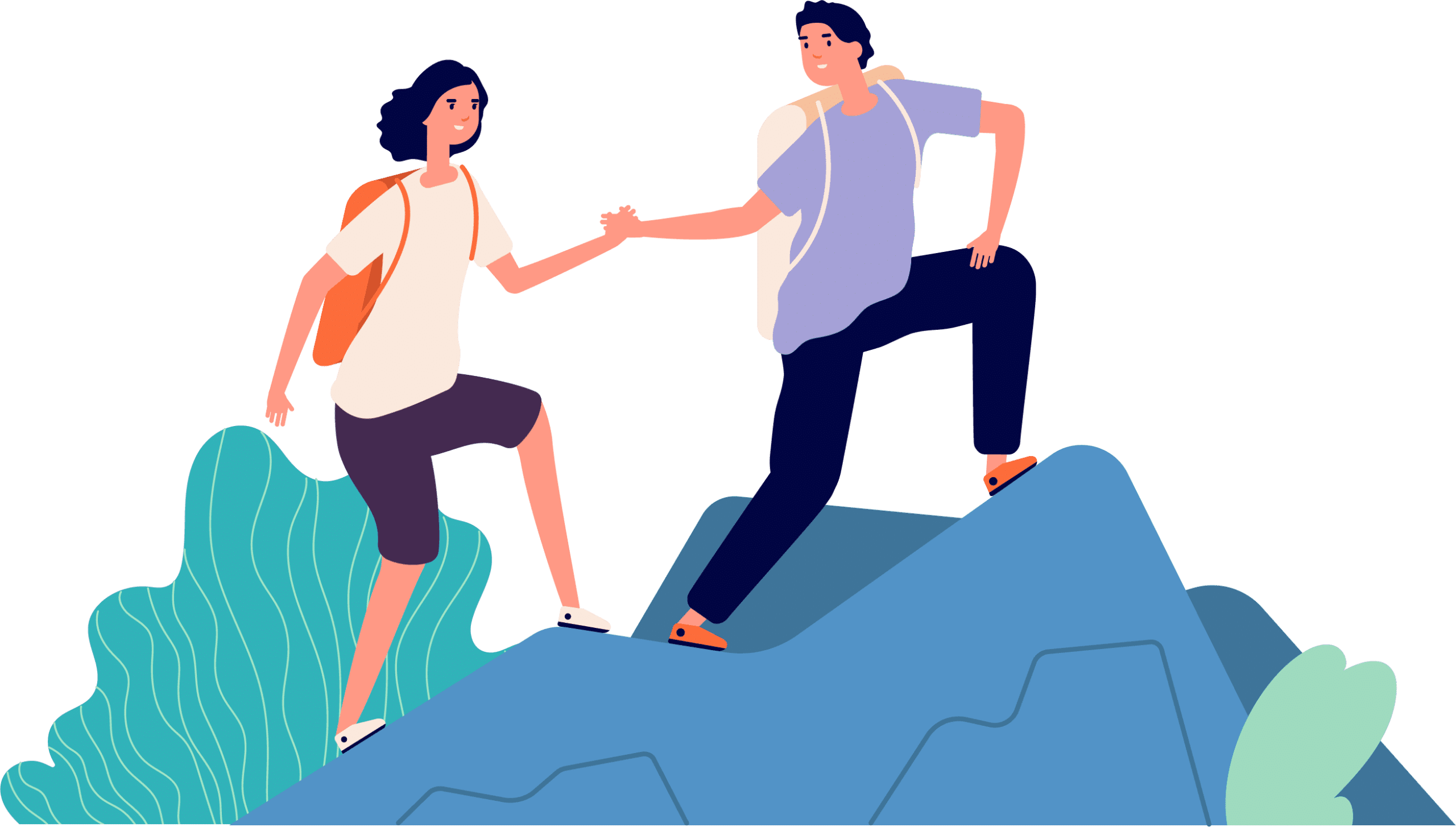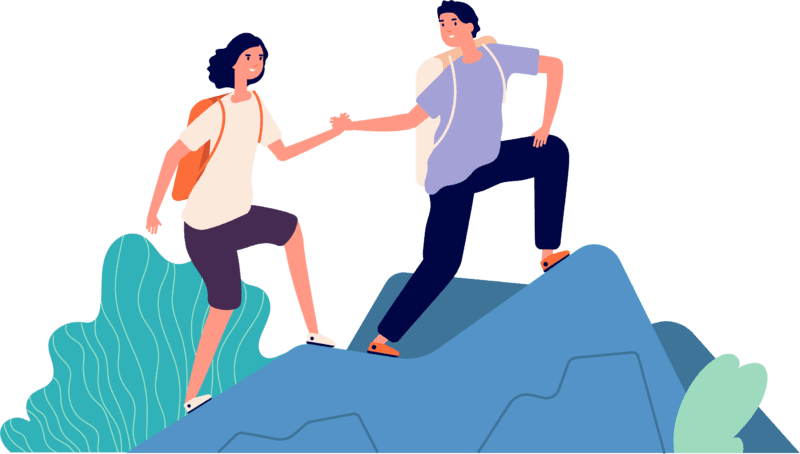 Make Your Relationship Extraordinary

 Go beyond love languages and discover your deepest desires and longings

 Learn how to accept each other wholly – creating a deeper bond

 Become each other's #1 cheerleader and supporter
" I cannot think of a circumstance where this wouldn't be incredibly useful for any couple interested in enriching their relationship and themselves."
– M.W., Berkeley, CA
Hi, my name is Gal, and I'm here to be your relationship guide. My wife – Liron – and I are a happily married parents, and business partners – but before we found our way to love, we were a typical couple, struggling to get it right, and so frustrated with each other and our relationship that we broke up… twice.
We are passionate (some might say obsessed) about personal growth and relationships. We know how much you want to make it work – and we know how impossible it might feel. But, we are here to make all of it a little more simple.
We have created a comprehensive vision for love and relationships and developed our own process and tools, and we know we can help you find fulfillment and passion in your relationship.
At a cost that is less than 2 sessions of therapy, you'll get:

8 modules with 6-9 short videos in each


Over 30 worksheets and exercise


Summary for each module with actionable steps


Lifetime access to the material!


Plus, get weekly reminders that keep you on track!
As a Bonus, you'll also get:


Relationship detox – how to stop the downward spiral

Sex talk – Improving your sexual IQ
We
recommend
doing at least one module a week: total time investment per module – 1.5-2 hours.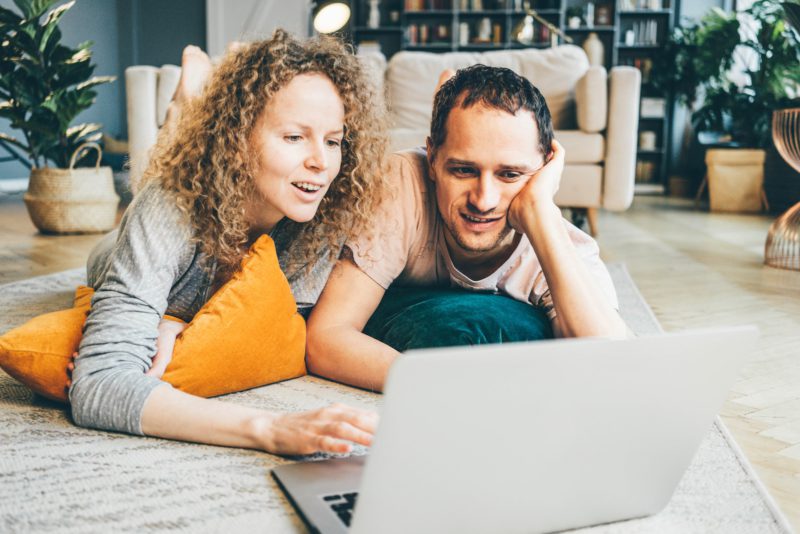 Here's What You'll Learn:
Module 1
Create a Relationship Mindset
Change the way you think about your challenges. Get out of the blame game and create an inspiring vision.
Module 2
A New (Science Based) Understanding of Love
Get a simple map for understanding what love is all about. Learn how to put your connection first.
Module 3
Increase Your Emotional IQ
Take control of your feelings and learn to unlock their wisdom instead of being controlled by them.
Module 4
Reverse the Negative Dance
Stop the negative communication pattern that is causing your fights and start investing in what makes you feel loved!
Module 5
Give Each Other What You Really Need
Learn to identify and respond to your real desires and dreams so your love can become fulfilling and peaceful.
Module 6
Communicate with Ease
Get practical skills to talk about everything with heartfelt conversations and connection.
Module 7
Embrace Your Differences
Accept each other more fully and let go of your past hurts.
Module 8
Ignite Love and Passion
Create passion and connection consciously, even when you're really busy.
You can transform your relationship from the comfort of your own home for only $250.
Save 15% until the end of the month with code: SAVE15
"I'm so grateful we took a chance (perhaps our last) to see if we could make things work together. We left feeling like we had a true opportunity to start over, and in a way begin our relationship for the first time."
– Jason D., San Francisco, CA
What Love Made Simple Couples Are Saying…
With over 700 Love Made Simple participants, we know that this process works. You can see over 150 five star reviews from our happy couples on Yelp, Google and Facebook.
This course is good for all couples, regardless of gender or sexual orientations – whether you're in a monogamous or consensual non-monogamous relationships.
Wow. Wow. Wow! My 10 year partner and I just finished this weekend retreat with Gal, Liron and Assistant Therapists. They were all amazing! What a way to put on a wokshop retreat that checks off all the boxes! We decided on this workshop because individual therapy although effective was going slow and we wanted to fastrack repair and intimacy for our relationship. Our issues ran deep so it was good to have the previous counseling so that when we got here we were in a good, open state of mind. We covered so much ground in a very effective drill-down method. And I say so much because it addressed a lot of our hang ups but in reality it's a hand full of issues that trip up every couple. They make it so simple! We definitely come home enlightened and empowered to make impactful changes at home. Thank you Gal and Liron for blessing so many people with this workshop that feels so personal and respectful of our vulnerability. Looking forward to joining your workshops in the future!
My husband and I were worried that it would be a very touchy-feely, woo woo, share your feelings kind of thing, and we're kind of dreading all of the prolonged eye gazing, mushy talk that we were pretty sure we would have to share in a group setting. It wasn't like that at all. All sharing was done one on one with each other. It was very private. The only time we heard other peoples' stories was when they chose to share them. And those times were very powerful. So if you are worried that it will be some sort of 12 step program meeting…it isn't. Not at all! If you are on the fence about this class, or want to do couples counseling, but just can't find the time – I highly recommend it. Both my husband and I found it immensely helpful.
First of all, my husband isn't the type to ask or want to participate in therapy. So I was so glad they offered the 2-day weekend workshop format. I felt I could pitch the idea to him much easier than couples counseling. I called it "couples retreat" for a weekend! Then, we got there and my husband was still thinking why was he there and going through this. But the format was comfortable, inviting, and allowed for everyone to be vulnerable. He opened up! I was shocked myself. Gal and Liron's idea of a "couples" school is definitely what all communities, societies, and cultures need.
My partner and I attended this workshop/webinar (4/10/2020 – 4/12/2020). We were both unsure how this workshop can help us with our relationship. We were also not sure how the online version will work. I always thought in person activities are much better than virtual connections, so I was not sure how online relationship workshop would work for us, since it lacks of human connection. I was very wrong about that. The online version was wonderful. We felt we got extra privacy through the online method. We were able to have very private but open communications with the assistants during the exercise sessions. The assistants were able to help us through difficult conversations in the breakout rooms. Even though, we have been in a long term relationship, we were able to learn so much about each other through this short weekend workshop. At the end of the workshop, we wish the workshop did not end, we were not ready to say goodbye! Thank you again to Liron, Gal and all of the assistants. We highly recommend this workshop to everyone. I believe everyone can learn something from it.
My partner and I had a thoroughly illuminating experience being in workshop with Gal and Liron. We work with Gal 1:1 and chose to invest in this workshop to accelerate our learning and up-level our communication habits as a couple. The skills based tools and guidance we received was a tremendous benefit that will undoubtedly support our growth as a couple. Because of Covid, our workshop went virtual, and though initially skeptical, I am really glad we experienced the workshop online and would recommend it to others. The virtual program allowed for deep intimacy in the privacy of our own home, working one-on-one therapists who virtually joined us during class exercises, while also providing a meaningful connection with the other workshop participants. It honestly felt like the best of both worlds, and I am so grateful to Gal and Liron for serving as our guides in relationship.
Loved, loved, loved the 2-day Couples Workshop and Liron & Gal. Needless to say, this workshop proved to be SO much more than we expected, and it helped us tremendously. The first thing I felt when we walked into the room was relief. I don't know why, but I feel sometimes that we are the only people struggling, but it was clear that everyone was there for similar reasons. It felt more like personal counseling than being lectured. Information provided was presented in a very down to earth & practical fashion- no dramatics, thank god. We look forward to seeing this lovely couple again in the future for more techniques to help us grow together as a couple. Thank you both, and your great support counselors you had present! Loved that. Did not expect at all.
This workshop should be mandatory for any couple regardless of their perceived state of happiness. I cannot think of a circumstance where this wouldn't be incredibly useful for any couple interested in enriching their relationship and themselves.

For me, it was frankly transformative. The night before I was full of anxiety and nearly canceled. My partner and I argued about my state of mind. Two days later I felt like an entirely different human being. The toxins had been sucked from our relationship and we had a completely clean slate to build from again. Better still, we were both equipped, finally, with practical tools and knowledge to prevent our relationship ever getting in such a state again. I cannot over-emphasize the sheer magnitude of the transformation. My brain feels completely re-wired and I am full of optimism and joy again (and not just in the context of my relationship). It helped completely re-set my outlook on life after decades of damage caused by trauma. Trust me, these guys know what they're doing and speak from experience.
Now is the time to take the right step.
Don't make the all too common mistakes of thinking that you can do this on your own or just hoping that with time things will somehow get better!