Couples Retreat and
Intimacy Workshops
Love Can Be More, Don't Settle For Less
Welcome! If you're here, chances are that you're not 100% satisfied with your relationship. Maybe you want less fighting and more lovemaking, or you just have an itch inside, feeling – "there's got to be more than this." Congratulations on taking this step, we are happy that you're here! No matter where you are in your relationship journey – this workshop is right for you.
Weekend retreats and couples counseling are both great options for you and your partner. The difference of our Love Made Simple workshop is that you can get all – if not more – of the benefits provided in regular relationship counseling in just one weekend! You will receive hands-on training, real-life tools, and an action plan to keep falling more in love over time.
This workshop is for good for all couples, regardless of gender or sexual orientation, and whether you're in a monogamous or consensual non-monogamous relationship. The advice and tools shared can be applied to committed relationships of all kinds.
Led by a real couple.
We (Gal Szekely & Liron Cohen) are a married couple, parents, and business partners. It doesn't get more real than that! We are experienced couples counselors, and together we founded The Couples Center, with the vision of helping couples create relationships that are deep, passionate and lasting. We invite you to join a new way of being – a conscious one.
Gal has dedicated his work to helping couples create thriving relationships. He is a teacher in the Hakomi experiential therapy method and he teaches therapists in the bay area and nationally how to use experiential methods that create effective change. He is also an adjunct faculty at the California Institute of Integral Studies, where he teaches marriage counseling from a body-mind perspective. He holds a masters in Counseling Psychology from CIIS University and a masters in Social Psychology from Tel-Aviv University.
Liron has a gift for teaching couples how to overcome barriers to connection and create a deeper, more exciting love between them. With a background in design, as a doula and priestess, and a gifted chef, she brings creativity and beauty to everything she does! Liron is known for her warmth and engaging style, as well as her ability to get to the heart of the matter quickly and effectively. She is trained in Hakomi experiential method and has served as an assistant teacher in therapy trainings. She holds a master's in counseling psychology from CIIS University.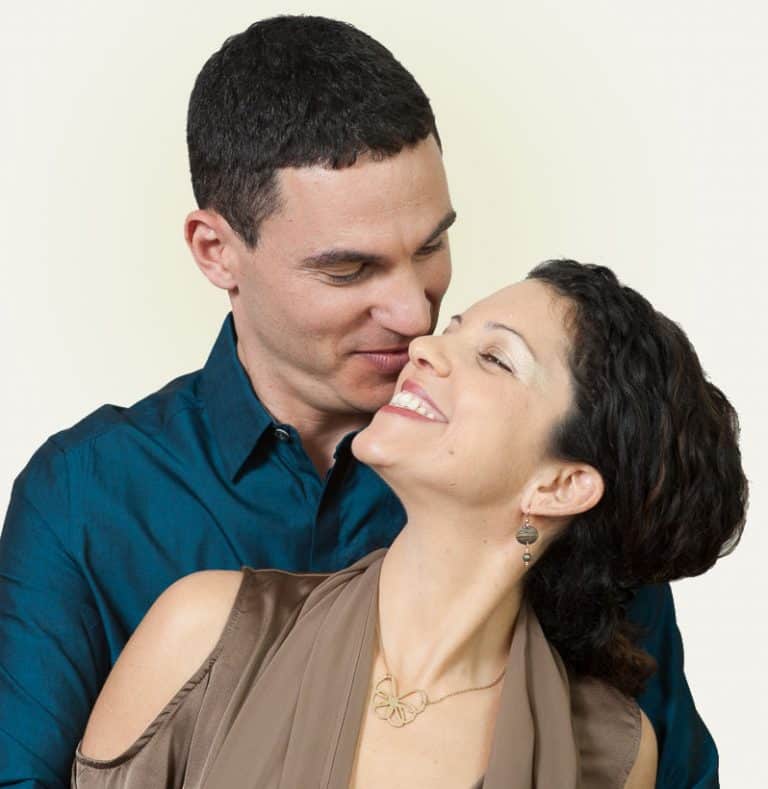 Connect. Repair. Laugh.
It only takes a weekend!
Now's the time to build a Love that Lasts.
In Love Made Simple, you'll receive a map for creating a successful relationship, especially how to bring passion, intimacy, and ease to your love life. This is a hands-on workshop in which you'll do practical exercises with your partner that is both fun and educational. In the retreat, our relationship experts are available to help you at any time!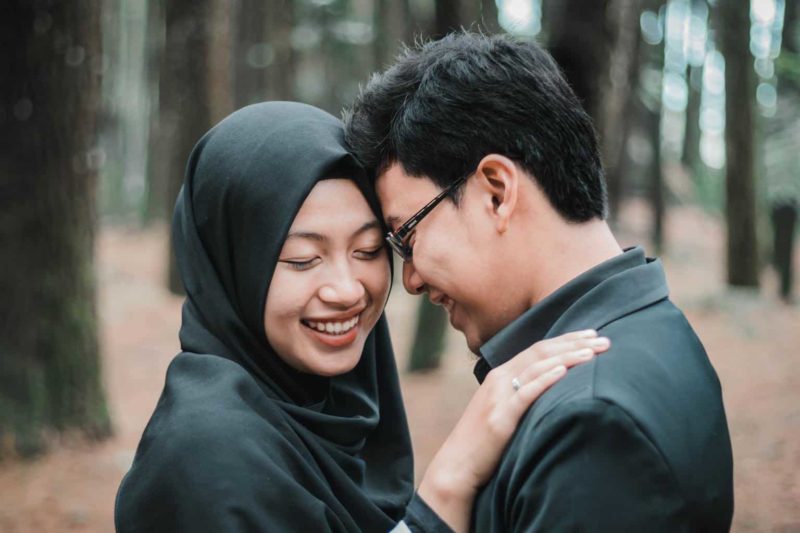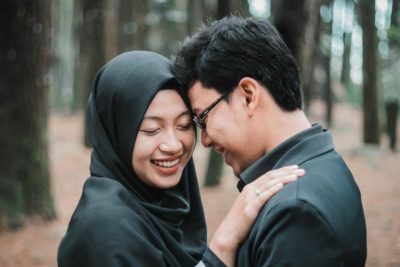 We've combined scientific knowledge, best practices from different methods, and our extensive experience of working with hundreds of couples and then distilled it to practical tools such as The 2 Relationship Motivations, The 8 Basic Needs and The 7 Dimensions of Exceptional Relationships.
Though the workshop is in a group setting, your experience is intimate and private—you'll never be asked to share anything you don't want to.
 "I walked in unsure and walked out thinking that this kind of work should be required for any marriage. The weekend's various activities were paced so that we had enough time to explore concepts with our partners then share with the large group if we wanted, but we managed to cover a vast number of them in a single weekend."

– Amy L, San Francisco
Discover Your Relationship Blueprint:
Every person has specific needs and a set of rules on how to get those needs met. When you put both people together, you get a relationship blueprint.
Knowing your blueprint is like getting a map and directions of how to navigate your relationship. You learn how to make your partner feel truly, deliciously loved, and how to get them out of anger or frustration.
Learn These Essential Skills:
How to stop fighting over the small stuff—and start aligning around your bigger vision.
What your partner really needs to feel loved—and how to give it to them.
Real ways to maintain the spark (in just a few minutes a day!)
Practical communication tools for talking about the hard stuff.
How to bring more passion and playfulness into your relationship!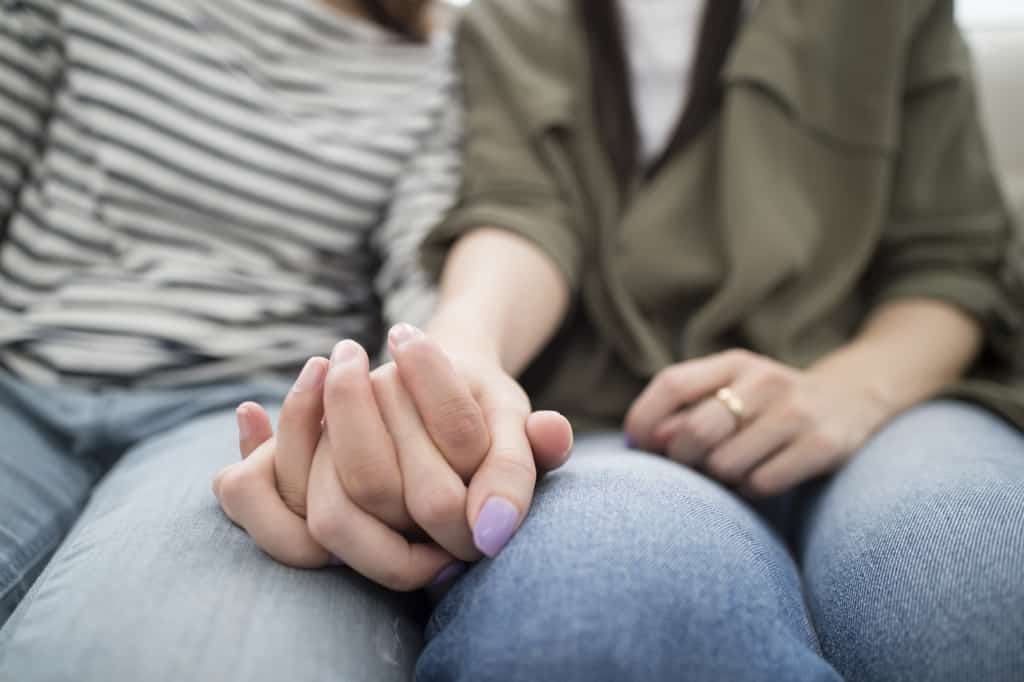 We've created a uniquely transformative experience.
Our workshop is uniquely designed to be both fun and transformative. We teach you the latest tools and methods in an experiential, enlivening, and engaging way, and we share our own life experiences and challenges with you.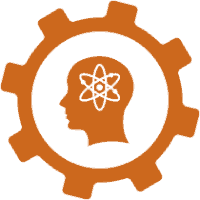 In the last few decades, there has been an explosion of information about how the brain and our nervous system works and how to apply that to human growth and romantic relationships. The scientific findings validate what we have been doing all along, for example our focus on mindfulness and non-verbal communication, our emphasis of putting security and connection first in relationship, the tools we use for emotional regulation, and more. We also keep ourselves informed with the latest findings and update our workshops materials and tools accordingly.

Dozens of scientific studies have measured the far reaching effects of mindfulness on life satisfaction, reduced stress and overall well being. Mindfulness is the capacity to observe our inner experience from a place of neutrality. In our workshop you will learn how to harness the power of mindfulness for learning about yourself and for improving your connection with your partner.
Learning is enhanced through direct experience. Experiential learning is about more than just learning a concept or getting insight, it's about feeling things directly in the body, and it's about doing things differently. Our workshop includes experiential exercises that help you bring ideas and concepts into live experiences and create more powerful change.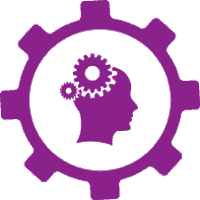 If you truly want a great relationship, one that is emotionally, spiritually and sexually satisfying, you have to keep learning. While other methods and workshops stop at the first level of helping you resolve problems and get closer, we've created a greater vision of the full potential of relationships. In the upcoming months, we'll launch a more comprehensive learning path for couples and this workshop is the first step towards that. So if you want to keep growing, and if you want to learn what's possible for you and your partner, stay tuned.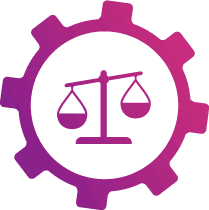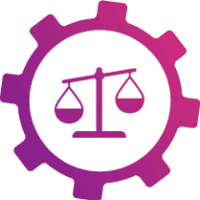 We communicate with our body language much more than with our words. Love is transmitted through eye contact, facial expression, body gestures, proximity and distance and more. Many times couples miss each other because they misinterpret each other's body language. Becoming mindful of the body is also a shortcut that bypasses the complicated tangle of mind and helps us get directly to the root of our experience. We bring decades of experience in using the body wisdom for growth and transformation.
Read some of our reviews from Love Made Simple participants below!
My husband and I have been married almost 17 years. We are not in conflict, but realized that we were not as close as we were when we first married. Life, kids, jobs, all of that gets in the way, sometimes…At first we thought we would try to have weekly counseling sessions with Gal and Liron, but the timing was impossible! My husband and I couldn't even find one hour a week to meet consistently with counselors. It is hard to find that time! But then we heard about the Love Made Simple two day workshop that they hold in Mill Valley. It is pretty intense, and it isn't cheap up front. HOWEVER it is worth every penny. If we had been doing traditional counseling, it would have taken us months and much much much more money to get to where we got at the end of two days in this seminar.

Gal and Liron touched on many important topics that are sometimes hard to bring up. But we were always supported, and given words and techniques to use, to make it easier. There were so many breakthroughs in the class. My husband and I came out of the experience amazed by how much closer we felt, and how much stronger we felt to move forward. The leaders of the class were warm and funny and easy to follow, and shared many personal stories to underscore the points they were making. They are both psychotherapists and they also had about five therapists on hand, to help move around the room and listen to couples (with their permission) and help out in tough spots. Some were trained in trauma, in case something underlying might surface. It all felt very safe and supportive.

I also need to add that my husband and I were worried that it would be a very touchy feely, woo woo, share your feelings kind of thing, and were kind of dreading all of the prolonged eye gazing, mushy talk that we were pretty sure we would have to share in a group setting. It wasn't like that at all. All sharing was done one on one with each other. It was very private. The only time we heard other peoples' stories was  when they chose to share them. And those times were very powerful. So if you are worried that it will be some sort of 12 step program meeting…it isn't. Not at all!

If you are on the fence about this class, or want to do couples counseling, but just can't find the time – I highly recommend it. Both my husband and I found it immensely helpful.
I've known my husband for 16 years yet I still discovered so much about him during the couples workshop. I wish we discovered this workshop and the tools Gal and Liron provided to us sooner in our relationship. But I am forever grateful for discovering and participating in one recently.

First of all, my husband isn't the type to ask or want to participate in therapy. So I was so glad they offered the 2 day weekend workshop format. I felt I could pitch the idea to him much easier than couples counseling. I called it "couples retreat" for a weekend!
Then, we got there and my husband was still thinking why was he there and going through this. But the format was comfortable, inviting, and allowed for everyone to be vulnerable. He opened up! I was shocked myself.

To be honest, I was timid in writing a public review because it will reveal we needed help. But I felt I owed it to Gal and Liron and to any couples needing a bit of help to really consider their "couples retreat." It has been amazing! I can't thank Gal and Liron enough for what they are teaching and providing to couples everywhere.

Gal and Liron's idea of a "couples" school is definitely what all communities, societies, and cultures need. In school and many educational workshops, we are constantly trained on how to do a better job at work or enhance our careers. No where can you find help in building relationships and connections. As they all say it's emotional intelligence that brings you far in life and not IQ. The idea of a couples school or emotional intelligence school is brilliant and much needed.
We just finished the class and I can't even explain how much my husband and I have learned about one another. Going into this experience I had no idea what to expect or what our issue was but I knew we needed help. A little background… my husband and I met in rehab and to say the least we have been thru hell and back and against all odds stuck by each other's side through the worst of times. We have an amazing connection but are awful at communicating.
The material provided along with the many hands on exercises really opened my eyes to where we were losing each other. Learning that how I express and receive love is different than how my husband, which made so much sense.

We got down to the real reason why we were arguing and what it was that the other needed.
The instructors were amazing and really took the time to guide us. Even though it was a group setting we got individual sessions with the instructors and professional therapists. It was crazy to think that we have been operating in this relationship without the manual!
I would highly recommend this workshop for new comers, old timers and everyone in between. Even if you are living your happily ever after there is no way you should wing this thing called love with out learning the language.

Thank you so much Gal and Liron we are looking forward to the next workshop in October!!!
This was a life-changing workshop. My wife and I knew we need help in communicating and better understanding each other. The intensive all weekend workshop by The Couples Center was *exactly* what we needed to move our relationship forward. My biggest take away was understanding that self-awareness is absolutely critical in ensuring proper communication with my partner; no more blaming, no more arguments, instead we are now committed to communicating genuinely, without blame, while keeping in mind how much we care about each other.

Highly recommended for any couple, not just the ones having problems, I think even healthy relationships could benefit from the tools one could learn from the workshop.
Being vulnerable and admitting you need help, especially with matters of the heart, is a huge risk. Factor in that you'll be feeling those emotions in a room full of strangers makes it incredibly intimidating.

Funnily enough, the Love Made Simple workshop was referred to me by my ex-husband and his new wife, both of whom I trust implicitly.  I think people (like me) conjure up a lot of Kumbaya and 'let's hug it out' moments with couples therapy, but this truly wasn't the case at all.

My partner and I have been going through a very rough time. On the verge of splitting up for some time now. He had a lot of anxiety about attending this workshop with me and we at the last minute almost didn't go. But we both found it to be incredibly impactful, insightful, profound, and quite honestly, has given our relationship new life.  It was a perfect combination of science-based analogies and conflict strategies delivered in a very digestible and pared down way, combined with helpful breathing and meditation exercises, combined with exercises that may push you to an uncomfortable place, but all the while there are incredible and supportive  therapists in the room there to help you through each and every challenge.

Gal and Liron have clearly put a lot of thought, time, and care into the curriculum of the workshop and it shows. They are living proof of their own practice and it's inspiring.

Don't second guess it.  Just do it.  When is the last time you devoted an entire weekend to the health of your relationship?  It's worth every penny and then some.

Thank you, Couples Center.  We'll see you at phase II.
A weekend to deepen your intimacy and reignite your passion.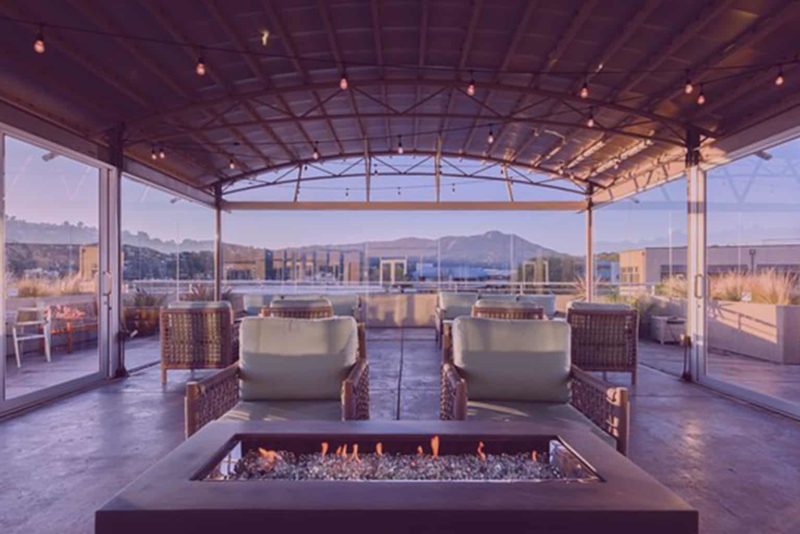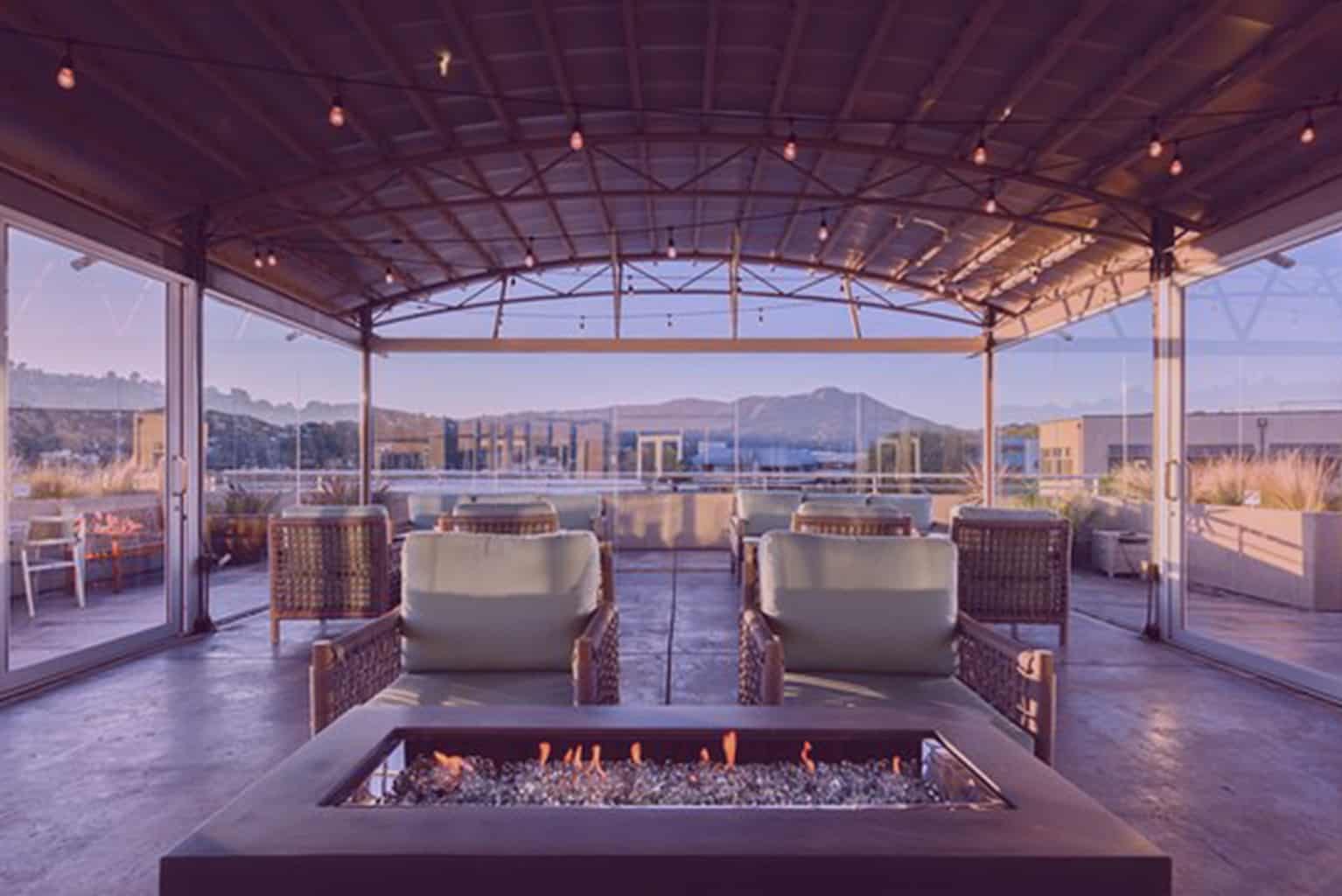 With Love Made Simple Couples Retreat, you will be able to understand how to stop bickering and fighting with each other while learning the tools you both need to handle conflict respectfully in the future. You will be able communicate what it means to feel truly loved by your partner and learn what it takes to help them feel loved back.
Our workshop is a safe, inviting environment with the help of trained therapists, as well as, direct guidance from Gal and Liron. It's a wonderful opportunity to learn more about who you are, grow with your partner, and spend a playful and intimate weekend taking it all in together in Mill Valley, California.
The total cost for the workshop is $750 per couple.
DAYS + HOURS
In person:
Saturday and Sunday
10 am – 7 pm
Online:
Friday: 4 pm – 7 pm
Saturday and Sunday: 10 am – 4 pm
What's the difference between this workshop and your premarital workshop?
Miranda Cameron
2019-05-30T22:48:28+00:00
Whether you're dating, recently married, or have been together for years, you need to learn these fun and effective tools. So, during the first day and a half of this workshop, you'll all be together. During the last half day, we split the group. With premarital couples, we'll explore specifics such as planning your future together, talking about money, and other related topics. With married couples or couples who have been together for a while, we'll review and deepen your skills around communication, sensuality, and play.