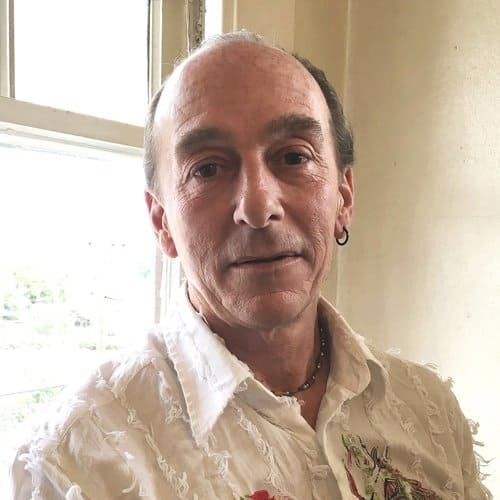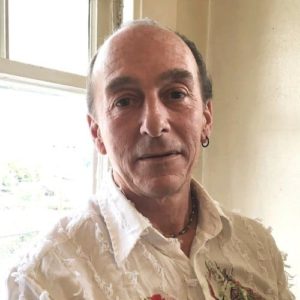 Office Location
431 30th Street, Suite 100B
Oakland, CA 94609
Services
Additional Specialties
Trauma, Bipolar, Depression, Anxiety
Substance Abuse
Life changes and Individuation
Alienation, Authenticity and Identities
Sexuality, Libidinal Energy, Men's Issues
Jamie Gallagher, LMFT
I came of age in the Washington, D.C area in the 1980s, where a large variety of people, cultures and music informed me of my genuine fascination with the rhythm of life. I studied Philosophy at The College of William & Mary, finding a kind tribe to call my own there, and often attending concerts, going on camping trips and swimming in the warm enough waters of the Atlantic Ocean whenever opportunity presented itself. From an early age, I was very interested in the world and all its peoples, cultures and environs.
My focus in connecting was naturally drawn to a person's relationship with themselves, with others and with the natural world. In being with and connecting with others, particularly if I am able to be helpful, I sense my authentic person coming through and a natural love light shine. (I know, kinda hokey but its true!) I have always been very empathetic and intuitive as well as kind and compassionate, especially to the struggles of life. After helping countless people in a 12-step program for many years, and deciding to switch careers.
PERSPECTIVES
We are all born whole, in lovingkind perfection. If we are quiet, and look gently, we can see it in ourselves and others close to us. As we grow, we encounter obstructions that detour our movement toward authentic wholeness. Holism holds that the psyche is always moving toward wholeness, as are couples, families, groups, communities, etc., unless there are obstructions. Holistic psychotherapy in my practice is a collaborative effort with the client to help re remember who they are, as individuals or a couple or family, ground in the knowing of who that is, and working to identify and remove, or at least understand, the obstructions to movement toward wholeness.
Depth psychotherapy is Jungian psychology which explores the unconscious, involves mindfulness, dream analysis, art therapy, archetype exploration and many other mediums. The types and methodologies I use in psychotherapy are revealed naturally in the therapeutic relationship. I can feel and sense the client, and come to understand them both energetically and in relationship with others and themselves. 
CLINICAL APPROACH
Influential approaches and methodologies include attachment theory, somatic awareness, phenomenological and existential psychology, object-relations, cognitive-behavioral, dialectical behavioral, and narrative psychology. In couples work, as in individual therapy, the approaches used are revealed in the therapeutic relationship, and also include EFT, Bowenian, solution- focused, experiential.
MODALITIES
Talk therapy and collaborative analysis, mindfulness and meditation, somatic awareness, dreamwork, imaginative and art therapy, reflective awareness, group process and ecotherapy.
CLIENT-FOCUS
Couples, Families, Adolescents, Children, and Individuals, and Group Process Psychotherapy.
AND LASTLY
Life and relationships can be fun and enriching. In my time off, you will find me at Burning Man connecting with those I love very much in this world.