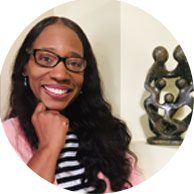 SERVICES
ADDITIONAL SPECIALTIES
Therapy for Executives and Business Owners
Kimberly Jones, LMFT
Falling in love can cause our hearts to orchestrate a symphonic experience, so many beautiful parts coming together to create a dance of a lifetime. After a few missteps, wrong turns, and bad timing, even the best relationships can spin out of control. The same love song continues to play; however, attachment struggles ensue. Individuals tend to respond with defensiveness gained from their first dance experience (childhood: attachment bonds/injuries). Couples begin to rely on these security mechanisms when they no longer feel safe. Once the dance becomes a battle, protective measures such as secondary emotions, positions and behaviors are used to maintain their balance (attachment styles). New patterns are formed that negatively impact engagement. Primary emotions are lost in this disconnect, causing couples to withdraw and or pursue relief from the more vulnerable and often unconscious fears such as rejection, abandonment, and anticipated disappointment. This vacillation has been coined as the tango.
No matter if you are having problems related to intimacy, communication, trauma from betrayal, infidelity, differences in sexual fulfillment, finances, parenting or any other impasse you may experience, attunement is available.
Immediately, I will work to develop an effective treatment plan tailored to your specific needs. My training as a Level 2 Gottman therapist, IMAGO therapy, EFT (Emotionally Focused Therapy) and the Developmental Model, has equipped me to offer neutrality combined with nonjudgmental and unconditional positive regard. I am a therapist who leans inward. If you are willing to learn new choreography, despite the hurts from the past, I am very hopeful that your tango can reflect the partnership you long for. Prior to your first session, I will ensure your awareness in how to gain the most out of couple's therapy. During our first meeting, you will learn how your patience and our work together will bring about the relief you both deserve.