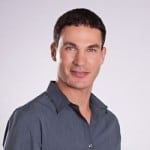 Office Locations
A.
870 Market St.
#1076
San Francisco, CA 94102
B.
El Cerrito, CA
Services
Additional Specialties
Therapy for Executives and Business Owners
Gal Szekely, LMFT
If you found our website, you are probably feeling stuck in a certain aspect of your life or relationship, and despite your best intentions, you are not able to break out of it. Deep down, you feel that this is not how your life should be… The good news is that, while it might not currently feel this way, challenges in life—especially in relationships—are an opportunity to grow towards the person you want to be.
As a therapist and the director of The Couples Center, I have worked with hundreds of couples in one-on-one counseling sessions, as well as workshops and events. While every couple is unique, the underlying patterns that stand in their way of experiencing love and connection are not. I help couples in a variety of issues, including communication, infidelity, sex, open relationships and more. My approach is warm, practical and transformative, and I tend to identify and focus quickly on the heart of the matter.
I also enjoy working with individuals and professionals that are seeking to get more out of their lives. These are often individuals that are successful within their careers, yet still wish to increase passion, grow better relationships, and build a life that is more fulfilling.
What makes my work unique and transformational is a deep understanding of the body-mind connection. Paying attention to our non-verbal communication—such as, posture, gesture, tensions, etc.—can give us direct access to our unconscious patterns. When combined with mindfulness—a non-judgmental awareness of our experience in the present moment—you can gain powerful tools for change and growth.
Background
My passion for my work began at an early age, and it is driven by a lifelong dedication to learning and personal growth. My relationship with my wife is the source of inspiration for helping people create thriving relationships. Our relationship gave me the confidence to leave a successful career in high-tech marketing and management consulting in favor of becoming a therapist. And… the learning does not end. In recent years, we have been enjoying and exploring the new chapter of being a family!
As a therapist, I have trained in many cutting-edge approaches, and I have come to develop my own style. I am a teacher in the Hakomi Mindfulness Based Experiential Therapy approach and part of the California teaching stuff. I am also an adjunct faculty at CIIS, JFK and ITP universities. I am an experienced speaker and workshop leader, and I have led events for tech companies, nonprofits, and universities.
Training & Education
I am a licensed Marriage and Family Therapist, and I hold a master's degree in Integral Counseling Psychology from CIIS university in San Francisco, as well as a master's in Social Psychology from Tel-Aviv University in Israel.
The following are some of the therapy trainings I have completed: Hakomi (certified teacher and therapist), EFT (Emotionally Focused Couples Therapy), PACT (Psychobiological Approach to Couple Therapy), Psychophysical psychotherapy, Somatic practice (Kathy Kain), and other approaches for the use of touch in psychotherapy.
Personal Life
You can find me at the playground with my toddler, or trying to apply psychological wisdom to improving my tennis shots on the tennis court!