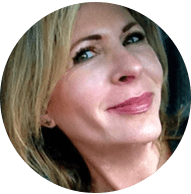 SERVICES
ADDITIONAL SPECIALTIES
Therapy for Executives and Business Owners
Ethel Mostrel, LMFT
For over 20 years  I have been helping individuals and couples solve challenging life problems and relationship conflicts that, if ignored or mishandled can generate anxious or depressed moods, contribute to substance use, impede personal and professional growth and diminish relationship satisfaction and the ultimate goal of well-being.
As a licensed Marriage and Family Therapist I have had the privilege of helping and improving the lives of individuals and couples to cope with their difficulties and issues, recognizing that conflicts are essential for good relationships because they are how people determine whether their principles are aligned and resolve their differences.
My mission is to help you find your pathway to discovery and empower relationships. I have devoted my professional career to helping people find, maintain work and succeed at love. All relationships are welcome. I look forward to hearing from you.
Specialties: Cognitive Behavioral Therapy (CBT), Dialectical Behavioral Therapy (DBT), Mindfulness, The Gottman Method, PACT, Family Systems and Modern Theories of Psychodynamics. Services: Individual Counseling and Couples Counseling.