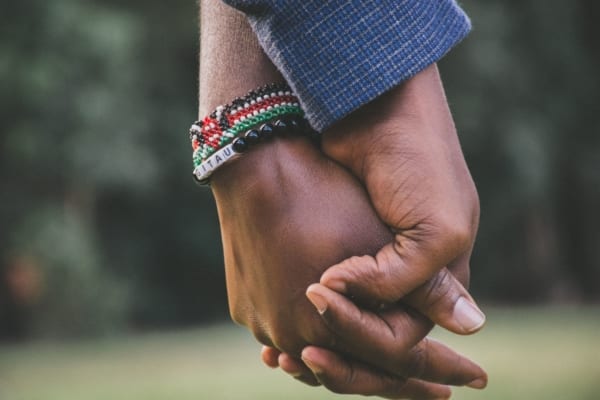 Have you ever had that "you don't really love me" conversation with your partner? It goes something like this:
"You don't really love me."
"What do you mean? I just spent the whole weekend planning your birthday party!"
"Yes, but you never said you loved me. And I barely saw you, you were so busy."
"I was busy because I wanted to make sure you were happy."
"But it feels like you don't really want to spend time with just me."
Love is a feeling that is communicated in many different ways. Most people express love in the same way that they expect to receive it, because this is how he or she knows love. Misunderstandings arise when one partner does not express love to the other in the way he or she is accustomed to receiving it.
Just as you learn how to do and say things that will not stress or upset them, you must also learn how to do and say the things that will open both of you to the love that you share. It is an important part of maintaining a healthy, romantic relationship.
If you really want your partner to feel and know how much you love them, you have to learn their language of love.
So if you want your partner to respond well to your expressions of love, pay attention to their love language. In his book The 5 Love Languages® , Dr. Gary Chapman identifies five different ways of communicating love:
1. Words of Affirmation – For some, communicating our feelings in words is extremely important.
2. Acts of Service – For others, actions speak louder than words.
3. Receiving Gifts – Many people experience feeling loved when they receive a token of affection.
4. Quality Time – This 'language' is all about giving the other person your undivided attention.
5. Physical Touch – For this person, nothing speaks more deeply than appropriate, loving touch.
Of course most people will respond to more than one way of expressing love, but there are usually one or two that they are the most receptive to. For more information on the languages and his book, visit the 5 love languages website. You can walk through an online love language profile, answering 30 questions to help you determine your languages of love.
Knowing how to identify the five basic languages is the first step. Now let's expand on that by making it more specific to you and your partner. Ask yourself and discuss with each other the following questions:
What makes you feel most loved? What makes you feel cared for?
What are you most interested in or passionate about and how can your partner support that (and vice versa)?
What kind of support will help you feel most confident, content and accomplished?
By asking each other these questions and exploring the different ways to communicate your love for each other, you are well on your way to learning how to speak the languages of love.