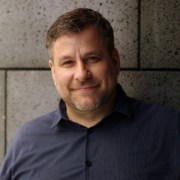 OFFICE LOCATION
440 Sherman Avenue, Suite 105
Palo Alto, CA 94306

AND

533A Castro Street
San Francisco, CA 94114
Matt Ahrens, LMFT
Relationships are fascinating. Two people come together with high hopes and positive emotional connections. Then, over time, some of the initial attraction wears off and conflict arises. Communication wanes. There are arguments. Needs aren't getting met. The relationship isn't as fulfilling as it once was, or maybe it isn't fulfilling at all anymore. The relationship might hit a crisis like an affair or an argument that went too far. There is talk of breaking up. Neither wants to continue like this.
If you relate to any of that description, I want you to know that I've helped many couples in situations like yours. It is overcomable. Together we can work through the crisis, address root causes, and build a new healthy, positive, fulfilling relationship. Nothing is guaranteed, but I know that it is possible and I'd like to help you.
I am a natural mediator. In couples work, that looks like making sure each person is being heard and that the process is fair to both. I listen for each person's interests that are at the heart of their positions, and I often find a lot of agreement between the couple that each is missing. I'm adept at working with every personality type and all of the different combinations of personalities that form in relationships.
I am a graduate of the California Institute of Integral Studies' Integral Counseling Psychology program. Prior to becoming a Licensed Marriage and Family Therapist, I was a life/relationship/executive coach and mediator for many years. I have also have an MBA and worked in technology, large corporations, small businesses, non-profits, and government. I often lead training in the Enneagram personality system.