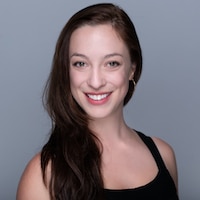 OFFICE LOCATION
A.
870 Market Street suite 1247, SF
B.
Sima Space @ Post and Scott in Lower Pac Heights
Katrina Grossman, AMFT
What is it that you desire? Are you looking for greater self-awareness, more rewarding relationships, resolution of difficulties from your past? With gentle curiosity we can help you learn new ways to access your authentic strength, tenderness, resilience, and pleasure. Whether you are a couple or a moresome, relationships can be supremely challenging. Partner therapy is a compassionate, nonjudgemental space where we can deepen into trust and connection to explore what may be holding you back from having the relationship you want.
My approach is unique because it taps into the wisdom of the body to facilitate healing and change. Often folks will come into session is states of near constant fight, flight, or freeze. My training in body-oriented psychotherapy infuses my work with practical, effective tools to manage states of overwhelm. In order for healing to be possible, we must replace fear with curiosity. We must slow way down and (re)learn how to feel safe in the face of uncertainty and change.
About Me
My strong background in science, psychology, and movement arts led me to the study of holistic healing. I received my masters of arts in Counseling Psychology from the California Institute of Integral Studies and completed my clinical training at the Center for Somatic Psychotherapy in San Francisco.
I pull from a variety of modalities in order to provide a diversity of approaches. Everyone's needs are different, and therefore I do not inherently privilege one modality over another; for one person simply being in conversation may stretch them in all the right ways, whereas for another we might engage in therapeutic explorations using elements from Tai Chi, yoga, mindfulness, and meditation. The ancient arts that I offer are informed by contemporary fields of evolutionary psychology and the neurobiology of trauma.
I am committed to providing a safe, trauma-informed, sex-positive, body-positive, LGBTQ+ friendly, and social justice-oriented practice.