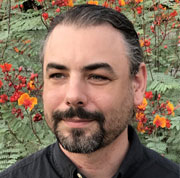 Josh Greene
People usually come to see me for couples work when what you two have been doing alone hasn't been working. Sometimes you are stuck having the same disagreement again and again. Sometimes there are things that always get left unsaid. Maybe you both feel like you are at the end of your rope. I like to help couples look at what is underlying in the argument you are having, help to hold space to safely say what needs to be said, and to teach and practice better communication skills going forward.
My background is in relational psychotherapy, a branch of therapy that focuses on the healing power of relationships. A large part of my training has also focused on somatic, or body based, therapies. I came to the work of therapy after training as a yoga teacher and spending many years studying mindfulness practices. I often use mindfulness as a tool to help slow down a conflict so that both partners can gain a safer awareness of what is happening in the dynamic.
When I'm not practicing therapy, reading about therapy, or on the mat at my local yoga studio, you can find me out in nature. I love finding backroads, exploring, and hiking in the Bay Area.