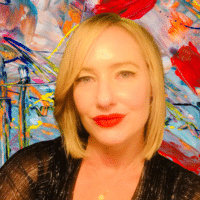 OFFICE LOCATIONS
California
Colorado
Florida
Hawaii
Texas
Jessica Hansen, Senior LMFT
Jessica Hansen is a native of Silicon Valley and began her career in the field of communication and advertising. She received a BA in Communication from University of California, San Diego and spent the first 10 years of her career working in advertising sales and management for Fortune 500 companies including Forbes, CBS, Fox, Rodale, Myspace, PopSugar, MindBodyGreen and her own digital endeavor, Embodied. Jessica is knowledgable regarding issues pertaining to performance anxiety, career transitions, career development, job-related stress and burnout.
Jessica is a mover at heart and after spending 10 years in the corporate world, made the life altering decision to return home, to her BODY. She has spent the past 10 years dedicated to the field of mind/body integration. Jessica has a Masters in Clinical Psychology with an Emphasis in Marriage and Family Therapy from Pepperdine University in Los Angeles CA, and studied Somatic (Body) Psychology & Dance/Movement Therapy at Naropa University in Boulder, CO.
Jessica is a Licensed Marriage and Family Therapist in the States of California, Colorado, Florida, Hawaii, and Texas. She specializes in cutting-edge psychobiological and somatic psychotherapeutic modalities that cultivate coherence, integration, wellbeing and vitality in people, partners, parents, performers, professionals, soldiers and veterans. Jessica holds an advanced certification in Somatic Experiencing; a psychobiological approach to renegotiating trauma in the nervous system and an advanced certification in Integrative Body Psychotherapy; an efficiency model promoting mind/body/transpersonal integration and authenticity for individuals. She is currently training in PACT, which is Dr. Stan Tatkin's Psychobiological Approach to Couple Therapy and is a Certified PACT Level 2 Therapist. Jessica has training in Mindful Parenting; an evidenced-based psychotherapeutic modality that teaches the life-changing skill of mentalizing and reflective function for parents and children. Jessica is also a S.A.F.E EMDR (Somatic Attachment Focused Eye Movement Desensitization and Reprocessing) Practitioner, which is a psychotherapeutic protocol that supports people to re-process their trauma and live a more balanced life.
Jessica enjoys taking and teaching Pilates and over the last 10 years has become a Master Level Classical Pilates Practitioner. She has trained with the world renowned Jay Grimes, who is the last man alive who personally worked with and for Mr. Joseph Pilates and has learned Pilates in its most authentic form. Her training in Pilates affords her a well-trained eye and an enhanced ability to attune to her client's and notice somatic and affective state-shifts that support a comprehensive verbal and non-verbal understanding of her Client's embodied process.
Jessica is a lover of the ocean and adores her dog Integrity aka "Teggy". Most importantly, Jessica is absolutely obsessed with what she does and LOVES every minute of working with people who cross her path. She considers her work a spiritual endeavor and perceives her time with you as a sacred encounter that she does not take for granted.