We like to think of our online relationship workshop, Breakthrough To Love, as a virtual couples retreat. Couples from all walks of life come together to learn helpful tools and experience major breakthroughs in just one weekend.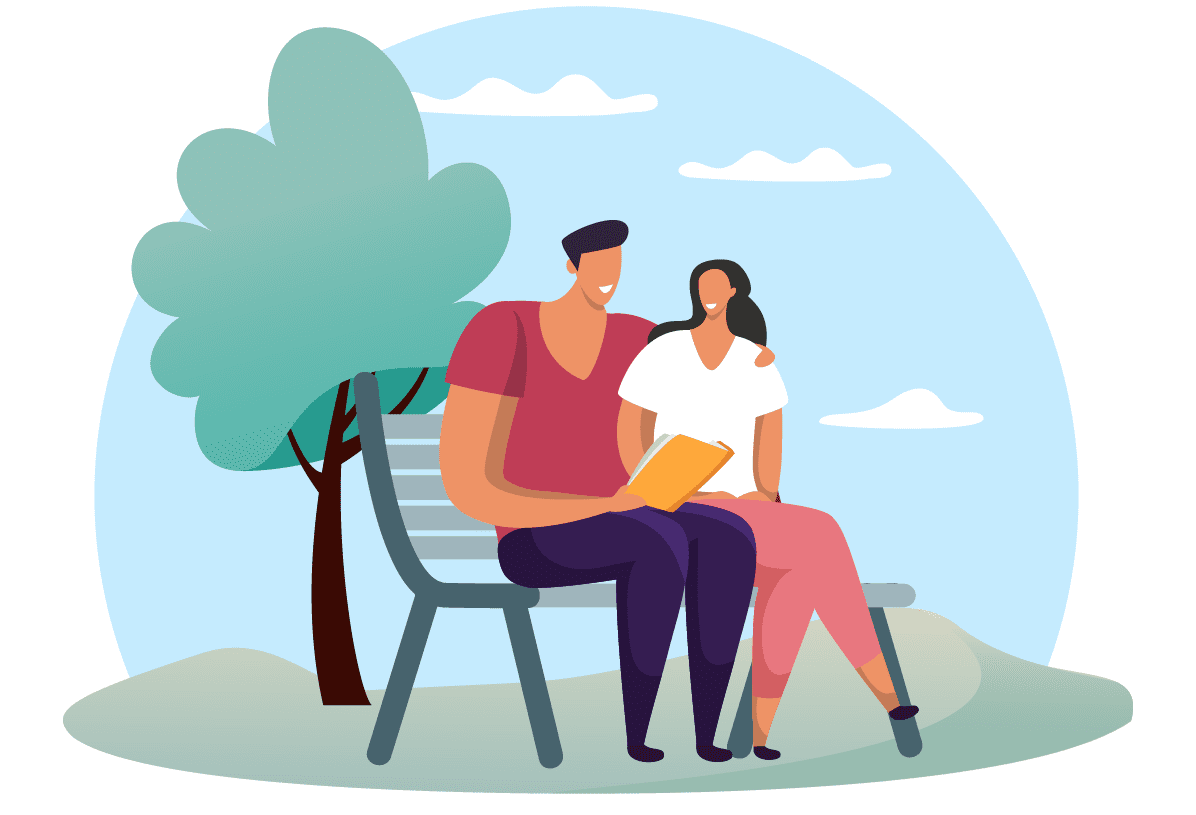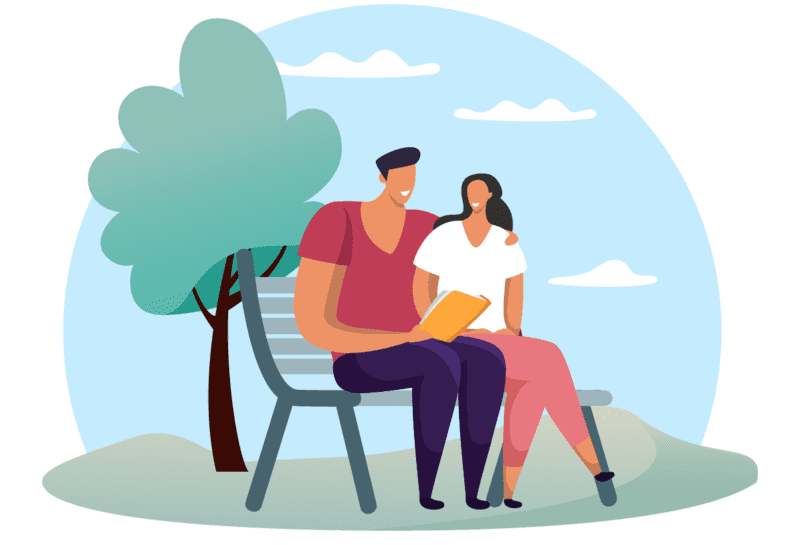 We've been doing this workshop for quite some time. Although we know how powerful it is, we also know that couples often wonder if it's right for their relationship, what they can expect and what a couples workshop is all about. We're answering some frequently asked questions to help you decide if a weekend-long relationship workshop is right for you.
What's the difference between a relationship workshop and couples therapy?
A relationship workshop and couples therapy can both help you get to the heart of existing struggles, move past the issues of the past and start bringing out the best in each other. A couples workshop is all about finding the keys to a deeper connection and paving the way to a positive and happy relationship filled with more passion and intimacy. Couples therapy, on the other hand, is an open-ended process in which the therapist can adapt specifically to your needs.
Therapy sessions are usually unstructured, so it's harder to know what the next steps are and if you're making progress. You're also dependent on the experience and knowledge of the therapist, who might not be an expert in the issues you're working through. Another disadvantage of couples therapy is that, every time you meet, you have to remember what you were working on in the last session.
In a workshop experience, you have structured exercises that help you go from one step to another quickly. Because it's intensive, you and your partner can make a faster breakthrough. We make our couples workshops more personal by having therapists work with you directly. You might want to try couples therapy afterward, to continue implementing what you've learned.
What's the cost of a relationship workshop compared to couples therapy?
On average, you might be paying between $150 and $250 per hour to meet with a licensed couples therapist. Depending on where and how often you go, these sessions can cost thousands of dollars per year. You'll usually have at least 15 to 20 therapy sessions to start seeing meaningful change — which means paying $3,000 or more. If you're looking to begin some fresh discussions and transform your relationship, a weekend workshop is a great place to start.
Our Love Made Simple relationship workshops designed for committed couples and for premarital couples are a more affordable option at just $750 per couple. (If you want to join but are struggling financially, apply for one of our scholarships.)
Who should attend relationship workshops?
We welcome all couples in committed relationships who want to grow. That means couples of any gender, sexual orientation and/or relationship style. If you're a committed couple in a consensually non-monogamous relationship, or you and your partner are looking ahead to marriage, or you're somewhere else along your journey together, a relationship workshop can be a fun and transformative experience.
What issues can a relationship workshop help me with?
A relationship workshop can help you work through some of the most common issues couples encounter. The most common issues couples experience include getting stuck in arguments and feeling like the connection and the romance have faded. Other challenges a workshop can help with include recovering from broken trust, wondering if the relationship is right for you and learning to accept each other as you are.
So, whether you've been clashing over the chores or feeling like your romance isn't what it used to be, a weekend relationship workshop can help you pick up the pieces and strengthen your partnership. You'll discover how to get on the same page with your partner and express your love more fully and deeply. Plus, you'll discover your relationship blueprint, which will help make conflict resolution much easier and turn it into an opportunity for connection.
Is a relationship workshop just for couples who are having problems?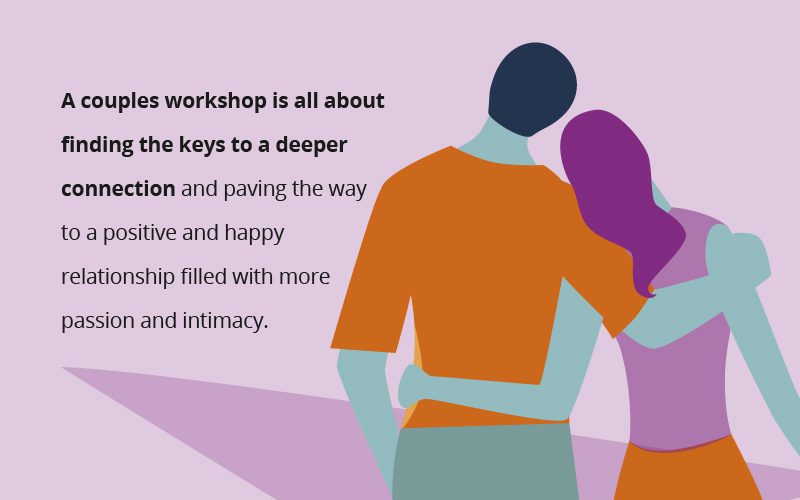 Not at all! Loving, committed partners can always make progress together. If you're feeling close and connected right now, a relationship workshop can only make your bond that much stronger. Many of the couples we work with tell us that our workshop makes them feel renewed and even more in love than they thought possible. They also say that everyone should learn these tools — and they wished they'd done this earlier on.
How can I convince my partner to attend a relationship workshop?
To inspire your partner to attend, we recommend asking them what they'd like to have more of and less of in your relationship. For example, more passion and play, less arguing and frustration. More trust and understanding, less disappointment. A relationship workshop could help you reach those goals.
Sharing resources like this post, or having your partner reach out to us with questions can also change their mindset about a relationship workshop.
Can I go to a relationship workshop without my partner?
Our relationship workshops are designed around exercises you and your partner can do together. But, you could consider joining with a close friend if you'd be comfortable working through the workshop activities with one another.
What can you expect from relationship workshops?
If you're feeling some tension with your partner, the reasons behind it are usually not the issues that you fight about. A couples workshop can help you uncover the real causes of your arguments and how to change them.
You'll get in touch with the desires most important to a thriving relationship and learn what they look like in your partnership. You'll gain the confidence and practical tools to love each other better — and you might find yourself swooning and smiling along the way, too.
How is a relationship workshop structured?
During the first day and a half of Love Made Simple, we'll bring committed couples and premarital couples together while working through powerful insights and tools that will make love simple — and that you can use for life. We'll delve into what fosters strong relationships and how to overcome challenges through a range of talks and practical hands-on exercises that you'll be able to debrief on with a therapy assistant.
Then, during the final half day, we'll divide the group into two. We'll help longtime, committed couples focus on things like communication, sensuality and playfulness. Meanwhile, we'll guide premarital partners through future planning, finance talks and what's to come.
Does a relationship workshop have to be in-person or can it be online?
You can find and take part in relationship workshops in both ways. An in-person workshop or couples retreat can give you time and space to get away from "real life" while you grow together. But, a virtual or online relationship workshop can bring you and your partner just as close, and it offers its own unique advantages.
An online workshop is not only equally as good as an in-person event, but there are no travel expenses or costs for accommodation or travel expenses. You don't have to spend any time spent on the road, either, meaning your whole weekend is free for the workshop itself.
You'll still feel the same warmth and spark from your therapists — and you can experiment, laugh and learn together from the comfort and privacy of your home. An online format also feels more private, since you're in your own familiar environment.
What is it like to share things in a group setting?
Sharing can be scary! Just because you're attending a group workshop doesn't mean you have to bare the inner workings of your love to a bunch of strangers! Most couples actually find that other couples have the same issues as them, so sharing in this way can be helpful.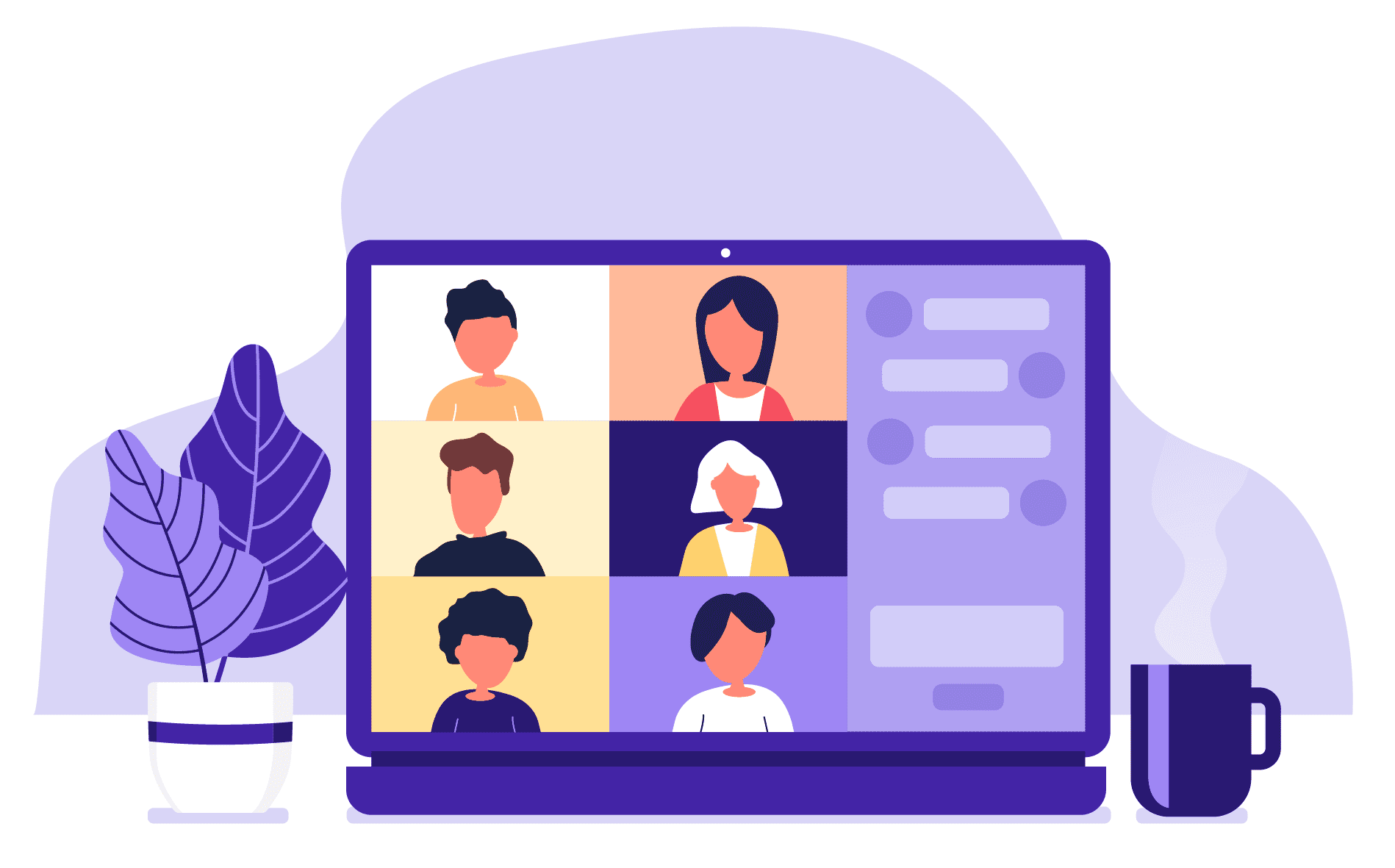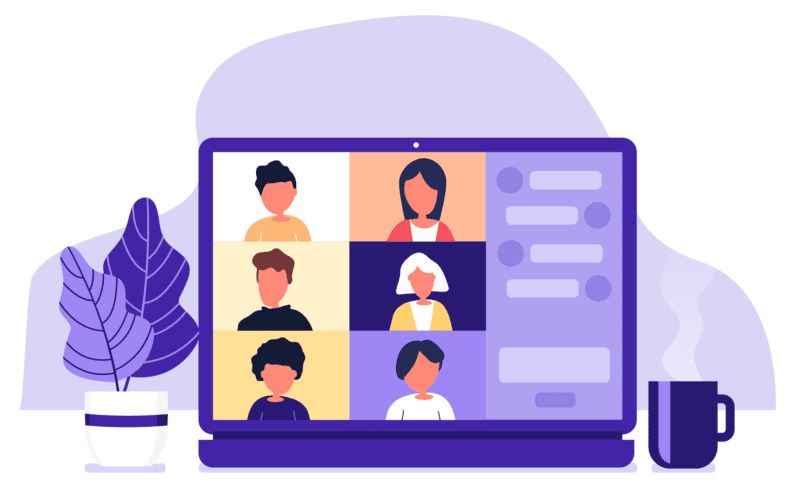 However, Love Made Simple is a completely private relationship workshop. You and your partner will grow with each other, and you can share as much or as little as you'd like.
We've found that many couples enjoy the group format, especially if they want to be around like-minded couples. A relationship workshop can make you a part of an uplifting and understanding community of couples eager to grow. Love Made Simple gives you a chance to share a space with couples who have a fuller understanding of what love can be, and are willing to put in the work to reach new heights.
How will I know if a relationship workshop is right for me?
Signing up for your first relationship workshop can feel like a huge step — and might seem a little daunting at first. Doing a little research ahead of time can help you choose the right one.
It's important to find workshop leaders who have the training and experience to hear your hardships and goals and help you overcome and achieve them. Look for therapists whose ideas and teachings — like mindfulness and neuroscience — fit what you're looking for. Make sure they're people you connect with — who create a safe and supportive environment where you can be vulnerable.
If you're wondering if Love Made Simple is the right fit for you, take a look at our relationship workshop reviews or reach out to chat. You can also read more about us, Gal and Liron — and how our experience as a real couple has led us to help thousands of other couples like you. We're excited to get to know you!
Who leads an online relationship workshop?
Before signing up, you'll want to check the background and experience of the workshop facilitators. It's also helpful to figure out whether or not they truly really walk the walk. Our advantage is that we are licensed therapists with years of experience. And, we're a couple ourselves who have learned and grown from our own experiences. All of that gets channeled into making our relationship workshops all the more tangible meaningful to the couples we work with.
Learn more about Love Made Simple
Craving a deeper connection with your partner? Ready to reach a healthy relationship breakthrough? Learn more about our Love Made Simple workshop for committed couples and for premarital couples and register today to save your spot!