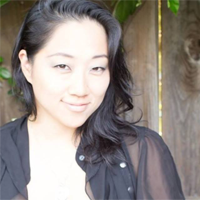 ADDITIONAL SPECIALITIES
Mindfulness based therapy
Persons in Kink/BDSM Communities
Psychedelics-Assisted
Therapy Integration
Self-worth issues
Traumatic Brain Injury / Concussions
Aliss Wang
We are supported, challenged, and wounded in relationship and we can also heal, reconnect, and grow together in relationship. We all carry traumas from our past and our present relationships. Taking steps to heal and grow together takes consistent courage and effort. Gaining clarity and choosing to go separate ways also takes courage, gifting the opportunity to take care of yourself and the one you've loved with grace and kindness in supportive and healing ways.
I see couples, as well as adults and teens who are coping with communication issues, anxiety, chaos, overwhelm, depression, loss and grief. I hold a steady pace for difficult emotions, unexpressed thoughts, desires, needs to be explored with kindness, acceptance, and when needed, reflective challenge in the interest of the clients therapeutic goals. Through the process of curious exploration, I help clients clarify, bring awareness to their inner wisdom, heal wounds, practice supportive communication skills, and be able to move through life with more connection.
Clients come to me from a variety of backgrounds. I help clients navigate through life transitions and integrations, be it growth through adversity, (re)claiming identity, redefining life paths after a life altering event, bereavement, out of ordinary integrations, realignment of a purposeful career change, or a desire to explore vulnerability, authenticity, establishing and rebuilding meaningful bonds in relationships.
I take an integrative approach to therapy, incorporating mind, body,health and spirit, if aligned. My clients like that I provide a safe space, and that I'm not afraid to challenge them when appropriate. Our work helps you find clarity. You will explore perspectives. You will discover opportunities for growth and a more fulfilling life in your relationship.
Background
I am grateful for my life path that brought me full circle to my work. It took overcoming familial and cultural stigmas, leaving business development and marketing positions in high-tech to realize this work is my passion, and I knew it as a young person growing up as an immigrant in a multicultural family.
I am honored to support my clients through mental, emotional, and spiritual reflections and struggles. As someone not used to slowing down, therapy and lifestyle changes supported my navigation through stuckness, grief, and challenges that have transformed my life and relationships that align with my values. Outside of therapy, I advocate for social justice and support people with traumatic brain injury and concussions. I look forward to meeting you and working together.
Training & Education
I hold a M.A. in Integral Counseling Psychology from California institute of Integral Studies, and a B.A. in Liberal Studies, emphases in English and Business Administration from University of California, Riverside, and trained with the Institute of Professional Excellence in Coaching.
I am a Group Facilitator and Teaching Assistant for IntegrativePsychiatry Institute's Psychedelics-Assisted Therapy program, and a mindset Group Facilitator for Love Your Brain Foundation. I volunteer as a Grief Counselor for UCSF-Benioff Children's Hospital, and am a current member of Bay Area Gestalt Institute as an AssociateMarriage and Family Therapist.