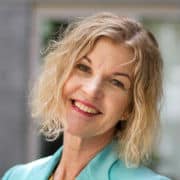 Office Location
3150 18th Street
#501
San Francisco, CA 94110
Services
Additional Specialties
Gottman Method
Parenting
Executives and Professionals
Vanita Kunert, LMFT
Couples blame and complain seeking to reach their partner but end up withdrawing or fighting. Using a structured approach Vanita assists couples in learning new ways of connecting with each other. In the session, Vanita is engaging and interactive using each person's strengths and helping them identify their tender spots. Creating new ways to experience the original spark of attraction is a key. Navigating the inevitable differences effectively is essential.
Navigating challenging work stress is a key; Vanita draws on 20 years experience working at PG&E as the EAP Manager where she assisted employees and their family members with a wide range of personal and workplace issues.
Vanita draws upon processes from the Couples Institute in Menlo Park which utilizes a developmental approach to couples and also from John Gottman's Relationship Institute.
Practicing skill building using handouts in the couples counseling session with assignments between sessions is useful in developing new habits.
Vanita is a licensed Marriage and Family Therapist and holds a masters degree in counseling psychology from John F Kennedy University. She is experienced in working with diverse populations including LGBTQ, monogamous, polyamorous couples and couples recovering from affairs.
Vanita on Using the John and Julie Gottman Approach
I utilize the John and Julie Gottman approach to couples counseling. The first step is meeting with both of you as a couple in person. For the following week, I assign the Gottman Relationship Checkup which is a new online assessment that automatically scores a couple's strengths and challenges. This clinical tool consists of over 400 questions about friendship, intimacy, housework, finances and how well you manage conflict.
First, I meet with each of you individually in order to understand your particular perspective and family history. To complete the assessment, I meet with you as a couple and present my feedback on your strengths and challenges based on my interviews and the Gottman Relationship Checkup scales. We collaborate on a treatment plan which is targeted to meet your unique relationship needs. I invite you to practice new ways of behaving with each other between the counseling sessions so that your learning is reinforced in your daily lives.
You can get to that sweet place of connection when you refocus on yourself and your partner. If you desire to rekindle your unique connection with your partner, it is possible. It takes a willingness to look at yourself and your relationship in a new way; an openness to learning new tools for connection which we will practice in the counseling sessions.
I completed the Level 2 Training in Gottman Method Couples Therapy in January 2019.