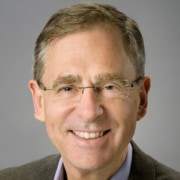 Office Location
800 Pollard Rd.
Suite B-201
Los Gatos, CA 95032
Services
Additional Specialties
Emotionally Focused Therapy
Somatic Experiencing
Acceptance and Commitment Therapy
Motivational Interviewing
Ericksonian Hypnosis
ASIST – Applied Suicide Intervention Training
Suicide To Hope certification
Other – 20 years of volunteering at suicide and crisis phone lines
 2 years leading a weekly grief group in Loss Of Parents
Peter Cellarius, LMFT
Hi. I'm Peter Cellarius. I'm an Associate Marriage and Family Therapist. More importantly, I am someone who can help you develop a more fulfilled and rewarding life.
This is my second career and my first calling.  I believe everyone deserves a fulfilling life. I believe everyone can learn to feel good about themselves and be able to build meaningful relationships.   I am privileged every day to work with clients who strive to heal and grow
I now specialize in working with couples and dealing with trauma. I help my clients grow and develop, for themselves and those they love. I help people discover how to find peace, connection, and wholeness. And because no single approach is right for everyone, I have trained in a range of approaches including Emotionally Focused Therapy (EFT) for Couples, Somatic Experiencing (SE), and Acceptance and Commitment Therapy (ACT).
I bring a sense of mindfulness to therapy and I have practiced meditation for many years. Whether you are encountering challenges in your relationship or dealing with anxiety, stress, or depression – there is hope. We can work together. You are not alone.
When human beings encounter challenges in their relationships, they can get stuck. Lives can unravel. My passion is to bring healing to people who are troubled, hurting, or anxious. If your relationship feels stuck, you've come to the right place. It is never too late to make a change.  Why not start now?