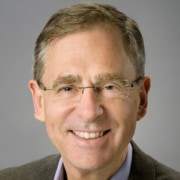 Office Location
800 Pollard Rd.
Suite B-201
Los Gatos, CA 95032
Services
Additional Specialties
Emotionally Focused Therapy
Somatic Experiencing
Acceptance and Commitment Therapy
Motivational Interviewing
Ericksonian Hypnosis
ASIST – Applied Suicide Intervention Training
Suicide To Hope certification
Other – 20 years of volunteering at suicide and crisis phone lines
2 years leading a weekly grief group in Loss of Parents
Peter Cellarius, LMFT
Hi. I'm Peter Cellarius. I'm an Licensed Marriage and Family Therapist. If you want a more fulfilled and rewarding life, I will help.
When we encounter pain and stress, our lives can become disrupted. We experience distress, hurt, anxiety. We can feel really alone. But if you reach out, I will be there. I believe that together we will find a new path.
I specialize in working with couples and trauma. I help my clients encounter themselves and reach for growth. Both for themselves and for those they love. I help people searching for peace, connection, and wholeness. And, because no single approach is right for everyone, I have training in a range of approaches including Somatic Experiencing (SE), Emotionally Focused Therapy (EFT) for Couples, and Acceptance and Commitment Therapy (ACT).
I left a successful career as a high tech executive because I knew there was more to life than money. I saw hurt and pain and I wanted to help. Whether you are encountering challenges in your relationship or dealing with anxiety, stress, or depression – there is still hope. We can work together.
You don't have to encounter problems alone. Contact The Couples Center today to for a free consultation with me to decide if I am the right fit for your journey.