You and your partner can create an everlasting love built on a foundation of trust,
support, and curiosity. Yet, you probably know that doing this isn't easy… But we
can make it simple.
Love Made Simple:
An online weekend retreat helping couples build a love that lasts
Love Made Simple is a weekend workshop experience led by Gal Szekely and Liron Cohen, a real couple who learned the keys to relationship success by working through their own challenges. Both licensed therapists, Gal and Liron have helped more than 1,000 couples find fulfilment through love.
Through a hands-on process that is experiential, mindful and scientifically proven they'll teach you the key secrets of a passionate and fulfilling relationship. You'll learn how to maintain closeness and connection even when you're busy, how to communicate with ease and how to align around important life visions and values.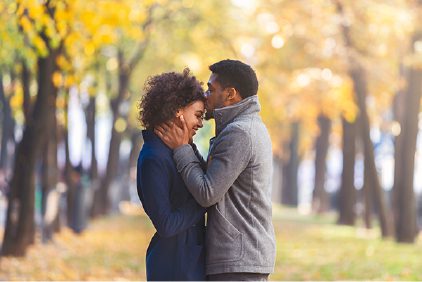 Have a fun and transformative couple retreat, without
leaving your house.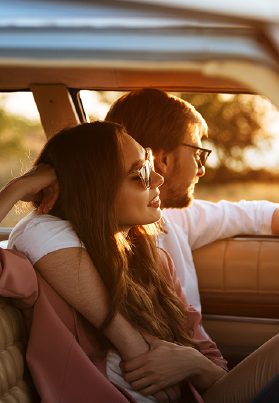 Workshop features include:
Two-and-a-half day online workshop intensive
34-page Love Made Simple workbook
Personalized support from therapists ($450 value)
Plus these bonuses that can help you prepare and
continue your journey after the workshop:
Pre-workshop video mini-course + live session ($200 value)
3 weeks of follow-up support, including 3 emails + 1 live call ($350 value)
Improving Sexual IQ Guide ($75 value)
What our participants are saying:
"My fiancé and I cannot say enough positive things about the premarital Love Made Simple retreat we participated in through The Couples Center. I did a lot of research before we chose the retreat for us. The reviews of the retreat with The Couples Center and the information provided by the staff I spoke to prior to us signing up made it an easy decision. We obtained valuable information and skills from the retreat, which included solidifying [that] we had the same vision and values prior to our upcoming wedding. We also learned conflict-resolution skills and how to best communicate with one another through life's ups and downs.
Thank you, Gal, Liron and team for being a part of our journey to the altar! Everyone present at the retreat was kind, professional and helpful. I anticipate we will be back again in the future for 'tuneups.'"
K.D.
"This workshop was SO GOOD. I cannot even describe it. It is set up as a series of small lectures, followed by exercises with your partner. As a person who works in tech, I have been to my fair share of workshops, and this is the only one I've ever been to where the time just flies by. I felt like I was constantly learning and growing.

As a result of going to this, I feel like I understand myself and what I am looking for out of a fulfilling relationship. I also understand my fiancé's motivations and what he's looking for to have his needs met. I think we both learned a lot and are super happy we went!"
T.D.
Ready for a love that grows deeper by the day?
Your future together looks bright. Love Made Simple can ensure you safeguard your relationship and help you fall in love even more with each other. Yes, that's possible!