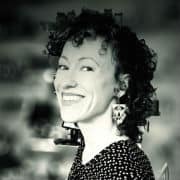 Office Locations
Sacramento St.
San Francisco, CA 94109
AND
Nob Hill
San Francisco, CA
Services
Additional Specialties
EDMR
Expressive Arts Therapy
EFT therapist
AEDP for couples
Nicolette Sweeney, LMFT, Senior Couples Therapist
I am a Brooklyn native brought to San Francisco one decade ago by a quest for love and personal growth, following a career path of many twists and turns including artist, fashion designer, educator, and dance instructor. My personal transformations via many a "dark night of the soul" has led me to my role as a licensed Marriage and Family Therapist.
I firmly believe that no one is a lost cause. My work has been shaped by the philosophy that at our very essence we have the ability to regenerate, start anew, and move toward happiness and hope.
My work as a "helper" includes 7 years of providing psychotherapy, 8 years of therapeutic mentoring of at-risk youth using the arts and 22 years of spiritual guidance counseling in Buddhist community.
Since 2010, I have worked in a clinical capacity providing individual, couple, child and family therapy in multi-cultural communities using an eclectic approach of Expressive Arts Therapy, attachment-based, Emotionally Focused Therapy and mindfulness. My vow is to work in mutually empowered partnership with my clients toward developing secure, loving relationships with self and other.