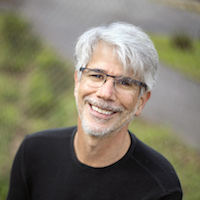 Office Location
1305 Franklin Street, Ste. 319
Oakland, CA 94612
Services
Additional Specialties
Premarital Counseling

Mediated Dispute Resolution

Mindful Communication

Midlife Challenges

Aging and End-of-Life Issues

Existential Processing

Substance Abuse
Michael Lubofsky, AMFT
We are highly sensitive beings.  Each one of us enters the world in a precarious state subject to the positive and negative reinforcement of those charged with marshaling us through childhood.  To the extent that this feedback falls short of establishing a secure base early in life, we may internalize strategies to maintain "safe" distance from other human beings. Over the years and perhaps decades to follow, these strategies often crystallize into a conceptualized "self" soon giving rise to a vague, nagging idea that something is "wrong" with us.
Our closest intimate relationships most intensely arouse embedded fears resulting from these early childhood experiences.  Absent clarity, however, we may be quick to attribute challenges experienced in adult relationships directly to our current partner(s).  Our partners become confused by our reactions, especially when lacking insight into the frailties of the other that resulted from his/her early childhood experiences. In short, we begin to "take things personally."
Couples therapy is a uniquely positioned forum in which to deeply explore conditioned thinking and habitual reactions around love, sex, marriage, family, children, etc., most of which took root in early childhood.  Couples therapy affords the therapist an opportunity not only to explore the subconscious of each partner, but to do so in real-time relationship. This rich information on each partner individually, as well as within the relational system, provides the basis for deep personal and couples transformation.
Background
My psychotherapy practice offers clients unique Reality Attunement Therapy that integrates Cognitive, Existential, Gestalt, and Buddhist theory.  I work with clients to cultivate an experiential appreciation for the space between conditioned thought and experiential, felt-sense reality.  It is within the space between thought and grounded being that true open-heartedness and inner peace can manifest.  This process can be deeply transformational when actively practiced by both/all members of a couple or family unit.
In addition to my master's degree in Counseling Psychology from Wright Institute in Berkeley, I have a law degree from Boston University School of Law.  I have practiced law and mediation for over twenty-five years primarily in the area of divorce and family law.  My extensive mediation training and experience affords unique insight and effective approaches for navigating conflict and moving diverse interests toward shared grounding and openness to optimal solutions that transcend more narrow self-interest.
In My Free Time
My wife and I have lived in West Oakland since 2004, currently with our two-year old Yorkshire Terrier named Eno.  I have maintained a daily meditation practice for almost thirty years.  In 2016 I completed a 300-hour Mindfulness in Law Teacher Training Program including direct training from several of the most prominent Buddhist teachers in the United States including Norman Fischer and James Baraz.  My mindfulness and meditation practice began in the early 1990's in a Boston-based MBSR program developed by Herbert Benson.  I also maintain a daily fitness routine that on a given day might include running, rowing, and/or cycling.  I enjoy a wide range of music as well as reading both fiction and non-fiction, especially biographies of rock and roll musicians and other highly creative individuals.