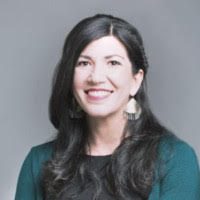 Office Locations
337 17th Street
Suite 210

Oakland, CA 94612
AND
3021 Telegraph Avenue
Suite C
Berkeley, CA 94705
Services
Additional Specialties
Willpower and motivation
Food and body image issues
Addiction
Career transitions
Values alignment
Premarital counseling
Sex and intimacy
Lizzy Solomon, LMFT
My Why and How
From the thrill of our very first kiss to the frustration of arguing (again) about the laundry, our relationships have a powerful effect on our mood, our work, and everything else in our lives. I became a couples therapist because I love helping people change the world by improving this foundation.
My approach is warm and creative. Although I have ten years of experience working with a diverse range of issues, you are the experts on your own lives, and cofounders of your unique partnership. To support our collaboration, I draw from the wisdom of psychological research, mindfulness, and even pop culture.
I also use an approach called The Gottman Method to get a detailed understanding of strengths and challenges, to teach communication skills targeted to the relationship's needs, and to coach couples through impasses.
Education and Professional Background
I studied Expressive Art Therapy at California Institute of Integral Studies, and even though I rarely "do" art with my clients in sessions, I look at our work as art in itself, where no choice is right or wrong, and no "protagonist" should be flat, fixed, or perfect.
I received my Masters in Counseling in 2010, and became licensed as a Marriage and Family Therapist in 2015.
I've gotten to work with amazing folks, from Alzheimers residents to youth on probation, but I have particular experience with eating disorders and addiction, premarital counseling, and work-life integration.
I am also passionate about being a Dating Coach and Professional Matchmaker because no one teaches us this stuff in school! I love helping people identify their limiting beliefs and learn to tell the truth kindly, and this work gives me a unique perspective that I bring to my couples work as well.
More About Me
I grew up in Los Angeles and I was a performing arts geek before Glee and Hamilton made it cool. In addition to music and dancing, I've always loved reading, and got my undergraduate degree in literature from UC Santa Cruz (go Slugs!). I fell in love with the Bay Area in college, and have lived here ever since.
In my free time, I love playing Cribbage with my guy, making friends in other countries, and getting way too excited about business podcasts.