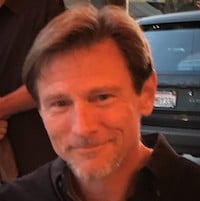 Office Locations
San Francisco, CA
Teletherapy
Services
Additional Specialties
Jeff Shore, LMFT
I began working in psychology right after college. I got a job as a Mental Health Worker in a psychiatric hospital in New York where I spent time helping individualclients. I loved working with individuals, but I was always fascinated by theirrelationships with their spouses. Despite love and good intentions, the couples seemed locked in a system that was more hurtful than helpful. And no matter how smart they were, they couldn't figure out how to step off the merry-go-round of negative patterns and cycles.
Since then, I have had multiple careers. I worked for years in technology in the banking industry, taught everything from kindergarten in Oakland to graduate school in Hawaii. I worked as a recording engineer at a NYC studio and as Vice President for Public Affairs with the ASPCA. But for a final career I've returned, full circle, to psychology and become a Marriage and Family Therapist, licensed in the state of California.
I amstill interested in the same thing I was all those years ago: why do smart, loving people end up stuck in these negative patterns that they can't extricate themselves from? But now I have answers to most of my questions. Where did I get the answers? For one thing, I took an intensive, immersion course in relationships by being married with children for many years. When my wife and I found ourselves stuck, we tried couples counseling and were intrigued.When we got stuck the next time, we tried a different counselor with a different counselingapproach, and, over the years, several others. They had names like Imago, Psychodrama, Gottman, and Psychoanalytic. In the process, we discoveredwhich approaches really worked for us and which did not.On top of that I have been studying, taking classes, and doing trainings for the past 6 years. I now have strategies and techniques to help you and your partner look honestly at the cause of your specific negative pattern.Instead of treating each other as enemies we will treat the pattern as the enemy and work to replace it with loving connectionand reawakened passion.
While it may not feel like it right now, change is possible. Let me help you and your partner work through the problems that have kept you from achieving the relationship you deserve. I use a variety of theoretical approaches, from Emotionally Focused Therapy to Internal Family Systems to Hakomi, but all rely on nonjudgmental listening, acceptance, and empathy. At the moment, I am offeringonly online therapy through Zoom. I've found that therapy over Zoom can at times be even more intimate than in an office. You and your partner are in a safe space at home, sitting on your favorite couch or chairs, and I am dropping in to talk to you. Plus, it saves you the hassle of commuting to an office! I look forward to meeting with you and your partner to help you escape the negative patterns you feel stuck in and replace them with rituals of loving connection.