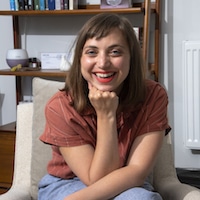 Office Location
2873 Mission St.
San Francisco CA 94110
Services
Additional Specialties
Ephrat Shapiro, LMFT
I know, you guys are stuck. Although the issues are changing, the dynamic between the two of you often has the same music. You know what your partner is going to say; you can predict how you are going to act. Even though you know how it's going to play out, it never helped you to get what you want. You got lost and you can't find each other. I work with individuals and couples, particularly those who are stuck in this negative cycle. I believe that underneath all the hostility and the withdrawal, there is a deep longing for connection. In our work together, we will expand the way you and your partner communicate with each other.
We will learn to speak the language of the heart. It is possible; I have witnessed high conflict partners finding each other and falling in love again. My passion is working with trauma and relationship issues. We usually have wounded areas due to past relationships. That is why relationships can also be a source of healing. Witnessing partners give each other new experiences and eventually rewiring each other's brain is what makes this work so inspiring for me.
Before pursuing my advanced degree in psychotherapy, I took time to explore mindfulness and spirituality in India, where I sat numerous retreats. To integrate the two worlds, I followed my devotion and completed my master's degree in Integral Counseling Psychology at the California Institute of Integral Studies (CIIS). In addition to my graduate training, I pursued specialized training in Hakomi, mindfulness-centered somatic psychotherapy, and EFT (Emotionally Focused Therapy) for couples. My specialties include: working with trauma, relationships, anxiety, as well as immigration and relocation adjustments. Having grown up in Israel, I am acutely aware of a multitude of cultural differences that may resonate with you.