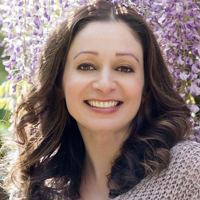 OFFICE LOCATION
San Francisco, In person and teletherapy
Victoria Charles, LMFT
As a couples therapist, my work is based in Emotionally Focused Therapy (EFT). EFT is an extensively researched modality with high success rates among couples. Our work together will help you to identify the underlying factors in your relationship dynamic and conflict. We will identify your negative patterns and behaviors that drive conflict and disconnection. Together we will interrupt these cycles and restructure your interaction styles to create a secure emotional bond, improved communication, and responsiveness to each other's needs. EFT offers a map for feeling safe in the relationship, understanding the role of emotion, and building new positive cycles.
My passion for my work comes from a decades long interest in mindfulness, meditation practices, and somatic (body-mind) modalities. My personal healing journey serves as the catalyst for becoming a therapist and gives me the capacity to deeply connect with my clients. My own journey drives me toward learning, growth, and understanding people on deeper levels.
When I'm not training in the latest therapy approaches or reading about it, you can find me hiking the trails in the Bay Area, spending time with loved ones, or traveling.