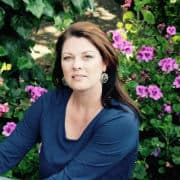 Office Location
1390 Market St.
Suite 200
San Francisco, CA 94102
Services
Specialties
Anxiety

Depression

Life Transitions

Work/Life Balance

Divorce & Co-Parenting

Sexuality & Intimacy

Developmental Trauma and Self-esteem.
Traci Freeman, AMFT
I am an MFT Associate in San Francisco. I work with couples and individuals to help improve the quality of your life and relationships. I welcome all parts of you, no matter your age, ethnicity, sexual orientation, background or race, as we explore the obstacles and challenges that may be holding you back. Sometimes it's too difficult to live with the self critic, the hopelessness, loneliness, an unsatisfying relationship or stressful family dynamics. Everything in your world is being impacted and it's exhausting. I know, I have been there. In therapy, we will take the our time to understand who you are, what you really want, the contributing factors that shape you and deep hurts so transformation can happen.