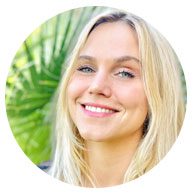 SERVICES
ADDITIONAL SPECIALTIES
Therapy for Executives and Business Owners
Taune Lyons, AMFT
My background is primarily in transpersonal and psychodynamic therapy. I came to psychotherapy through the well-traversed wounded healer's path, and am driven to help others achieve greater awareness, authenticity, intimacy, and freedom. I view safe, healing relationships as the foundation to a well-lived life, and am devoted to understanding and helping folks create healthier and intentional relationships – including the one they have with themselves. I love holding space for folks who are seeking meaning, fulfillment, and finding the "who" they are under the ways they've been conditioned. My approach is curious, contemplative, and playful, aiming to guide clients into greater emotional awareness, radical acceptance, deeper creativity, and nourishing connection.
My current pieces of training: Somatic Experiencing; Interpersonal Neurobiology
Some areas we may work on together are:
• Finding your relationship's mission, meaning, and purpose
• Inquiry into attachment, intimacy, and sex, for healthy, conscious relationships
• Exploring sexuality & gender
• Navigating emotional awareness, needs, and boundaries
• Becoming less reactive and more mindful, intentional, and present
• Integration: creating meaning from painful or potent experiences
• Bringing more pleasure and play into the everyday
On my off time:
You can find me nose-deep in any of the books I currently have (aiming for a Beauty and the Beast style library at some point), traipsing around the forests and oceans in Northern CA solo or with friends and fam, cooking, writing, and/or having passionate debates about pretty much anything under the sun. Usually more than one of the above at once.