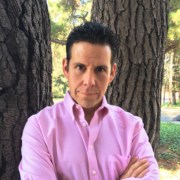 Office Location
45 Quail Ct #200
Walnut Creek, CA 94596
Services
Additional Specialties
Couples wanting to deepen/improve their relationship (things are good AND can get better)
Couples in crises (infidelity, divorce…)
Breaking points (should we stay together or split apart?)
Mixed Couples (race, nationality, background, worldviews, etc.)
Communication issues (there are always communication issues)
Relationships as a spiritual path
Sergio Rodriguez-Castillo, LMFT
¡Bienvenid@! Welcome!
Hope and reality…
Couples get together convinced that it will be forever – or at least for a very long time. Sure, there will be problems, we can handle it, right? But relationships are messy and most of us have not been taught how to communicate, deal with disagreements, mend a fight…
Soon, conversations turn into silence, doubts abound and even escape fantasies creep in. The "happily ever after" turns into pain.
What happened? Was this a mistake? Can a broken heart be healed? Can couples fall in love again? Can we save our relationship? Yes!
Although every case is unique, I've assisted and witnessed transformations. When there is commitment, relationships can heal. Crises can be turned into growth opportunities, but it won't not happen by itself.
It will take dedication, openness and lots of work. Broken relationships –just like broken bones– can even get stronger than they were before. As painful as they are, crises can open the door to expansion. A chance to change how you have been functioning. If you are willing to take the leap and focus on your relationship, I'll be there, every step of the way.
IT CAN HAPPEN!
Experience and Focus
In my over 20 years of experience working with relationships, and by teaching other therapists how to work with them, I've seen many couples mend their bond and strengthen their connection. This is what I love most about my job. To help couples rediscover love. Yes, I have also witnessed those unable (or willing) to get back together. Sometimes the pain is too much or it has gone unattended for so long that feels beyond repair. In those cases, I've also help partners separate in a friendly way, trying to avoid further pain for them and –if any– their children.
I am both a bilingual (Spanish) and multicultural (Mexico, UK, India, USA) therapist. I am particularly able to help diverse couples with mixed backgrounds (nationality, race, religion, age, culture, styles, points of view…). I specialize in couples in crises (divorce, infidelity, lack of intimacy, anger, different agendas, money quarrels and problems with children or in-laws).
Approach
Relationships are opportunities. Regardless of outcomes, they always provide a chance to learn about who we are, and to choose who do we want to be when facing challenges. Relationships teach us about desire, connection, passion, respect, and commitment; in brief, about life.
Mine is a no-nonsense approach. I can be compassionate and will witness your struggle, but I am also acutely aware that people coming to therapy are hurting and need practical solutions. I trust you have the resources to figure out your life and what to do, but I won't shy away from sharing with you what I see, confront unhelpful behaviors and challenge you to grow. For this, I'll use a vast combination of evidence-based, contemporary, traditional and complementary approaches. Each couple is different, each case unique. I'll put at your service a broad array of tools that my experience has shown me work. From attachment to differentiation, from neuropsychology to shamanic interventions, from EFT to Imago… As long as you are willing to do your part, I'll do mine to support your growth.
Don't wait any longer. Reach out. Make the call. Let's work together to heal your relationships. It won't happen by itself; it takes work AND it is worth it.