Whether you've been craving connection, struggling with communication or longing
for intimacy with your partner, reconnecting to the love you once shared might
seem difficult… But we can make it simple.
Love Made Simple:
Repair and transform your relationship in just one weekend
Love Made Simple is an online workshop led by Gal Szekely and Liron Cohen, a real couple who learned the keys to relationship success by working through challenges like yours. Both licensed therapists, Gal and Liron have helped more than 1,000 couples of all backgrounds and lifestyles learn how to rediscover their passion and happiness together.
Through a hands-on process that is experiential, mindful and scientifically proven, you'll learn what it takes to create a fulfilling relationship, and achieve the breakthrough you've been longing for. By the end of the weekend, you and your partner will feel more secure and connected, knowing exactly how to make each other feel loved — and you'll discover your conflict blueprint, so you can talk to each other about anything with ease.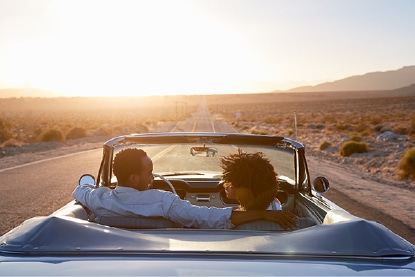 Have a fun and transformative couple retreat, without leaving your house.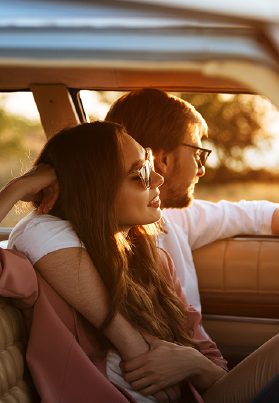 Workshop features include:
Two-and-a-half day online workshop intensive
34-page Love Made Simple workbook
Personalized support from therapists ($450 value)
Plus these bonuses that can help you prepare and
continue your journey after the workshop:
Pre-workshop video mini-course + live session ($200 value)
3 weeks of follow-up support, including 3 emails + 1 live call ($350 value)
Improving Sexual IQ Guide ($75 value)
What our participants are saying:
"Throughout the two days Gal and Liron talked to us about several different topics for a period of time generally followed by an activity with our partner, there are a lot of opportunities to share your experience with the rest of the group which can be comforting and relieving but also you're never asked to share if you don't want to. Even just listening to others' share can be an enlightening experience. Also, another thing that I really like is that you get one on one time with relationship counselors throughout the weekend, which personally helped us delve deeper into some subjects than we have before.
Gal and Liron are fantastic and this retreat is something that you should definitely consider doing! If maybe you are a little on the fence about it or would like more information I would really recommend reaching out to them – I am sure they would be more than happy to guide you with whatever information you need. Overall we genuinely think any couple could really benefit from this retreat."
MM
"Wow. Wow. Wow! My 10-year partner and I just finished this weekend retreat with Gal, Liron and Assistant Therapists. They were all amazing! What a way to put on a workshop retreat that checks off all the boxes! We decided on this workshop because individual therapy, although effective, was going slow and we wanted to fastrack repair and intimacy for our relationship. Our issues ran deep so it was good to have the previous counseling so that when we got here, we were in a good, open state of mind. We covered so much ground in a very effective, drill-down method. And I say so much because it addressed a lot of our hang-ups, but in reality, it's a handful of issues that trip up every couple. They make it so simple! We definitely came home enlightened and empowered to make impactful changes at home. Thank you Gal and Liron for blessing so many people with this workshop that feels so personal and respectful of our vulnerability. Looking forward to joining your workshops in the future!"
CA
Ready to take your relationship to the next level?
You've come this far. You're committed to each other… and we're committed to you! In Love Made Simple, we will help guide
you to exactly where you want to be: together, in love, safe and happy.