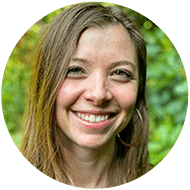 SERVICES
ADDITIONAL SPECIALTIES
Infidelity

Sex/sexuality

Self-worth issues

Loss of desire

Persons in Polyamorous Relationships

LGBTQIA+ persons

Persons in Kink/BDSM Communities
Mia Yoder, LMFT
Relationships are the glue of humanity. As infants, we arrive in this world inherently interdependent. Helpless and alive we rely on caregivers to nurture and love us. Sometimes this comes at a cost, and we are wounded by the very relationships we rely on for survival. Most children have little opportunity to change their circumstance, so we find creative ways to protect ourselves from feeling hurt. These protective strategies continue to keep us safe in adulthood, by minimizing pain in close relationships. But these protections also come at a cost—we lose our full capacity to connect with ourselves and one another.
Our wounding is alive in the heart of partnership conflict. When conflict erupts, it may seem like you're fighting about who's turn it is to do the dishes, or who is "right," but what you're really fighting for is something you want to feel that may be missing in your relationship. Couples therapy presents the opportunity to explore what's missing, by discover the desires that underly conflict, as you learn to better communicate and connect with one another.
As your therapist it's my job is to support you deepening into your experience in your relationship, in a space of openness and curiosity. As you learn to listen to yourself and your partner, you get the opportunity to grow into a more satisfying relationship.
Background:
I discovered somatic psychology as an undergraduate. My teachers asked me to listen to my body, which was like learning a new language. I discovered that I had learned to ignore my body's voice. As I attuned more deeply to my experience, I began to realize how disconnected I was from myself. My personal work is a continual practice in listening to, honoring, and expressing myself, which is a challenging and fulfilling process.
My experience was so powerful, I decided to incorporate body-based practices into my work as a therapist. By including the body in my work, I can support you in connecting with yourself and others more deeply.
Training and Education:
I completed my master's degree in counseling at California Institute of Integral Studies, with a concentration in somatics. Throughout my clinical experience I have trained in various techniques used for working with individuals and couples, including several trainings in the field of sex therapy.
In my free time:
I like being creative, taking care of my houseplants, and hanging out with people I love.