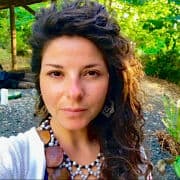 Office Location
870 Market St. #907, San
Francisco CA 94102
El Cerrito, CA
Marni Levy, MFT
My approach is somatic (body awareness), experiential (use creativity to try different relational experiments), and mindfulness-based (attention to what is present in the mind and body, in the here and now). In working specifically with couples, I use the EFT approach (emotionally focused therapy). This is an approach that holds true that from cradle to coffin we all need safe, secure, and comforting, close human connection.
When we have safety and security in our relationship, we know we can turn to our person and regain a sense of balance in our world. When the safety is not there we feel disorganized, fearful, and alone and can act out in ways we aren't quite proud of- through blame or defensiveness-which only pushes us further away from our partner.
My work with couples is a compassionate and loving approach which honors the anger and frustration that comes up when the bond is being threatened, and transforms reactive cycles into positive, connected cycles of empathy and repair, emotional responsiveness and affection. Areas I work in: navigating conflict, assertiveness, expressing feelings and needs, physical/emotional intimacy, infidelity, and forgiveness. You can expect an exploration of laughter and tears as you pave your way to more play, intimacy, bonding, safety, and trust.