Love Made Simple Couples Workshop
Welcome! If you're here, chances are that you're not 100% satisfied with your relationship. Maybe you want less fighting and more lovemaking, or you just have an itch inside, feeling – "there's got to be more than this." Congratulations on taking this step, we are happy that you're here! No matter where you are in your relationship journey – this workshop is right for you.
Weekend retreats and couples counseling are both great options for you and your partner. The difference of our Love Made Simple workshop is that you can get all – if not more – of the benefits provided in regular relationship counseling in just one weekend! You will receive hands-on training, real-life tools, and an action plan to keep falling more in love over time.
In one weekend workshop, you will:
Learn how to fall back in love and feel passionate with each other
Turn their relationship around and repair the past
Overcome communication issues and be more playful
Fight less and make love more!
Prepare for a loving future together
Details
Total cost:
$750 per couple
Upcoming Dates:
May 15th-17th, 2020 (Online)
August 8th-9th, 2020
We know what you're going through, and we want to help.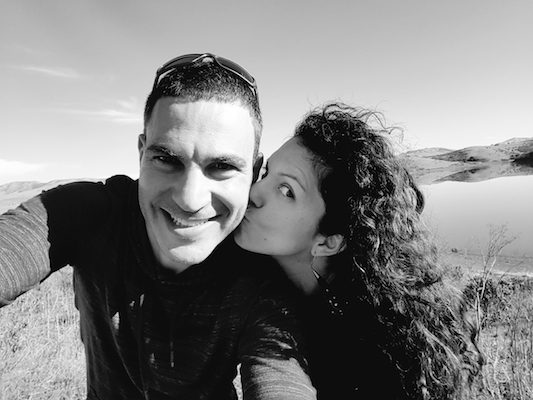 Hi, my name is Gal. My wife – Liron – and I have gone through our own relationship challenges throughout the years. We are a married couple, parents, and successful business partners – but before all of that, we were a typical couple, struggling to get it right, and so frustrated with each other and our relationship that we broke up… twice.
There was so much love between Liron and I – we couldn't just give up – so we decided to work on our relationship together. What we learned transformed us and inspired both of us to become psychotherapists, ultimately leading us to create The Couples Center.
We are passionate (some might say obsessed) about personal growth and believe that resolving working on relationship challenges can provide a path for hold a key for a richer and more fulfilling life. Together with our team, we have worked with over a thousand couples. Over time and with great care, we have created a comprehensive vision for love and relationships by developing our own process and tools. We have taught many Though our therapists how to use have been taught these methods for years, and we are now we are sharing them directly with you!
In order to turn your relationship around you need to:
1. Discover What Love is All About
Love is simple when you know how it works. Yes, you and your partner are unique, yet your relationship (and everyone else's) challenges follow predictable patterns. After you learn these tools, you will ask yourself – how did no one tell me these things a long time ago?
2. Change Your Unconscious Patterns
You have 'blind spots' that prevent you from giving each other what you really need and becoming a great team together. – these unconscious patterns also keep you from becoming a great team together. Fortunately, once you recognize these patterns, your hurt begins to heal – and you start feeling more at ease and excited about one another. will no longer be triggered into the negative cycle
3. Get Expert Coaching & Advice:
You need a step-by-step program that takes you from frustration to connection – and an expert guide that will show you how to create a secure bond.
Join Love Made Simple Today – $750 to Change the Course of Your Relationship
DAYS + HOURS
In person:
Saturday and Sunday
10 am – 7 pm
Online:
Friday: 4 pm – 7 pm
Saturday and Sunday: 10 am – 4 pm