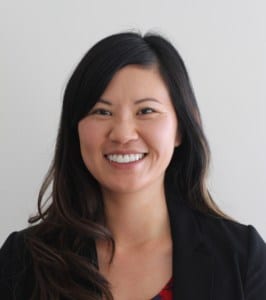 Office Location
1726 Fillmore St.
San Francisco, CA 94115
Services
Additional Specialties
Conflict Management
Recent or Upcoming Life Transitions, for example: getting married, having children, or moving in together.
Deciding to Separate or Stay Together
Multicultural Relationships
Janet Lee, LMFT
Relationships are challenging for everyone. Couples counseling can be a great place to get your relationship back on track, sort of like taking your car to a mechanic for a tune-up. Because once the honeymoon period of a relationship is over, couples often find that they struggle with communication or intimacy issues, and it can be helpful to have an objective, third-party offer feedback and guidance in a safe and confidential setting.
Often a recent or upcoming transition in the relationship, such as moving in together or having kids, adds stress to the relationship. Couples discover that the skills they had to navigate earlier stages of the relationship, no longer work in this new stage. So whether you frequently argue, get stuck talking about important topics such as marriage or finances, or no longer feel connected to your partner, we would explore what's keeping you stuck in these dynamics, and discover ways of communicating and connecting in order to rebuild the bond.
I also work with couples who question whether they are still compatible with each other and if the relationship is salvageable. Couples therapy can be an ideal setting to gain clarity about whether to stay together or separate. I facilitate your conversations and shine light on aspects of your relationship that you may not be seeing, both the strengths and challenges. Having a set time and space each week for you and your partner to express yourselves can give you insight as to the direction you want to take.
I received my Master's degree in Counseling Psychology from the California Institute of Integral Studies. I have extensive training in couples counseling, and my work is primarily informed by Emotionally Focused Therapy.