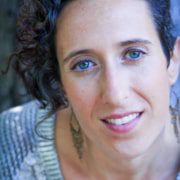 Office Location
3051 Adeline St.
Berkeley, CA 94703
Services
Additional Specialties
Human Sexuality
Touch Experience
Sexual Dysfunction
Sexual Disconnection
Darshana Avila, Somatic Sex and Intimacy Coach
Could you imagine a world where people are given permission and guidance to openly investigate and communicate about their desires and boundaries, patiently instructed in the arts of intimacy and have safe, supportive, shame-free containers to explore and experiment with their erotic nature? How would our relationships with our own selves, our lovers, our families and our communities be different?
Rather than hypothesize about out it, try it for yourself! A powerful complement to counseling and therapy, somatic sex and intimacy coaching is like having your own private workshop and play space to delve into the aspects of your intimate life that have been previously uncharted or that you know are not as vibrant and expressed as they could be. Whether you take this journey with a partner or choose a solo venture, there is tremendous depth and breadth of terrain to explore. Having a coach in your corner while you do so is a true game-changer for many.
Clients seek me out for wide variety of reasons. Some of those include:
Desire to enhance intimacy and reignite the spark that can dwindle over time and with the many different pressures of life
Balancing differences in desires and/or libido in relationship
Learning tools and skills to communicate that foster rather than degrade connection so that even during rough patches your bond can be strengthened
Inviting more confidence, romance, passion, dominance, playfulness or other forms of erotic expression into your relationship
Sexual response concerns (premature ejaculation, erectile dysfunction, painful sex, inability to orgasm, etc)
Unraveling patterns and healing wounds that keep you stuck in less than satisfying relational dynamics
As a somatic sex and intimacy coach, I offer many pathways to reconnect with your erotic energy and identity, individually and in partnership. Sessions are experiential, relational and highly engaging, working with/through the body as well as the emotions in ways that mirror the intimate dynamics of your personal life. This work is designed to reinvigorate your experience of intimacy and help you craft a roadmap to satisfying, enduring pleasure and connection in your life.
As to my credentials, beyond being a human who loves to geek out on the subjects of intimacy, sexuality, neuroscience and more, as well as use her own relationships as a testing ground and source of inspiration, I am a certified practitioner of the Somatica (™) Method as well as a certified Sexological Bodyworker with an extensive background in embodiment practices, sacred sexuality and trauma-informed healing such as NeuroAffective Touch. I bring these skills to bear in a grounded, loving approach balanced by a level of professionalism honed during my prior career as a Client Relationship Manager in the corporate sector. My sessions are open to all genders, orientations, relationship constellations and lifestyles.