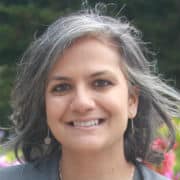 Office Location
110 Gough Street
San Francisco, CA 94102
Annu Sood, AMFT
I enjoy working with couples. I most like working with couples to help them bridge across their differences – perhaps to improve communication, increase intimacy, or manage through life changes. Many come to couples counseling because of challenges in their relationships. I can work with you to identify and understand the chain of events that can lead to increasing negativity in relationships. As we develop awareness of these events and of our experience of being in such escalating situations, we can have choice in how we respond. And with choice, we can invite a different relationship with those we love. For some, this may mean deepening in intimacy; for others, perhaps the choice is a move towards separation.
Open, direct communication can, at times, seem to be oriented in conflict. In my experience, passionate communication is an essential part of a healthy long-term relationship. I can help you learn how to bring compassion into your communications while still speaking your truth. I can work with you to help you
understand your partner's wants and needs better, and to help you notice how you express your own wants and needs.
I keep a systems-oriented lens foreground in my work as a couples counselor. This means that I look at the entire system and also the components of that system. I observe how you interact with you partner; I work relationally with you, noticing ways in which we interact with one another, as well as the ways in which your partner and I interact . I strive to cultivate a relationship with you that is honest and direct, yet gentle.
As a Gestalt therapist, I focus on helping you and your partner build awareness. Through working experientially in the here-and-now, I emphasize awareness of body sensations, thoughts, feelings that arise in the moment. I bring creative contact to my work as a couples counselor. Custom-made, interactive experiments can be undertaken in the therapy room, and I work with you to help you explore what you notice in-the-moment as you engage in real-time interactions with your partner. Through these experiential explorations, some people become aware of intense body sensations. For others, awareness may be on strong thoughts or feelings.
Whatever you are aware of in the moment is where we bring our attention. Before becoming a psychotherapist, I worked in the corporate sector for nearly two decades. I hold an undergraduate degree in Engineering, so I often use clear and direct communication. I have a multi-cultural background that greatly informs the ways in which I move in the world. My parents were immigrants to the United States in the early 1970s, and I was raised in a town in North Carolina. Being a Third Culture Kid (TCK) greatly impacted my upbringing and has been a strong point in helping me bridge across difference.