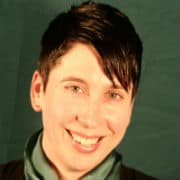 Office Location
315 Sanchez Street

San Francisco, CA 94114
Services
Additional Specialties
Amber Leshan, LMFT
My psychotherapeutic style is warm, engaged, direct and yet, empathetic. I offer caring and intuitive support, helping couples to identify difficult underlying relational dynamics and patterns. In our therapeutic work together, you will learn ways to diffuse these challenging patterns and cultivate mutual understanding and deepen intimacy. I utilize an attachment-oriented developmental model that focuses on helping you harness your healthy individual development. Your individual development will, in turn, spark health and growth within your relationship and, ultimately, lead to more satisfying and sustainable experiences of closeness and intimacy.
My theoretical orientations are primarily psychodynamic, relational, attachment-oriented, somatic, and trauma-informed. I hold an MA from CIIS in Counseling Psychology with an Emphasis in Somatics. I have completed Level I training in Sensorimotor Psychotherapy and EMDR. Both EMDR and Sensorimotor Psychotherapy are modalities that specialize in the treatment of trauma. I find that these modalities are very helpful in my work with couples as past trauma is frequently re-evoked in relationships. In addition, I am receiving ongoing training in, The Developmental Model of Couples Therapy Training Program from The Couples Institute.
I work with a wide range of clients and therapeutic issues. I am very dedicated towards culturally sensitive care and I am aware of the impacts of intersecting the axis of oppression on both systemic and individual levels. I am poly friendly and have significant clinical experience working with queer and transgender clients. I affirm sexual and gender diversity in my practice.